WordPress Coupon Theme
&
Cashback Plugin
(30 Day Subscription worth $39)

FREE Mobile App

(White Labelled Android App worth $200 for your website)
* FREE products are only for purchases before 24th January 2021
Made with by Theme Developers

Affiliate Marketers

. We know what you need.
Demo Websites
Demo 1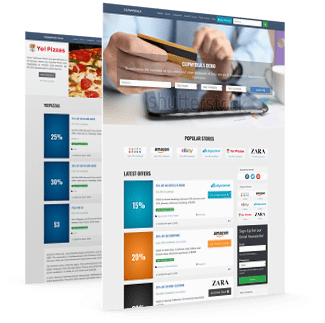 Homepage

Video

List

Layout
Reveal

Inline
Demo 2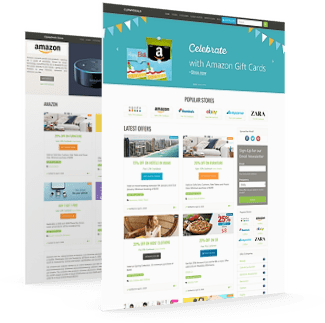 Homepage

Slides

2 Column

Layout
Reveal

Inline
Demo 3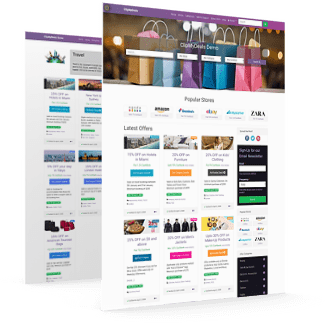 Homepage

Banner

3 Column

Layout
Reveal

Popup
Demo 4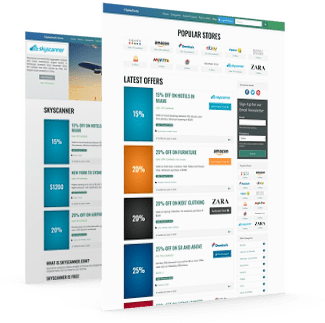 Clean

Homepage

List

Layout
Reveal

Popup
App Demo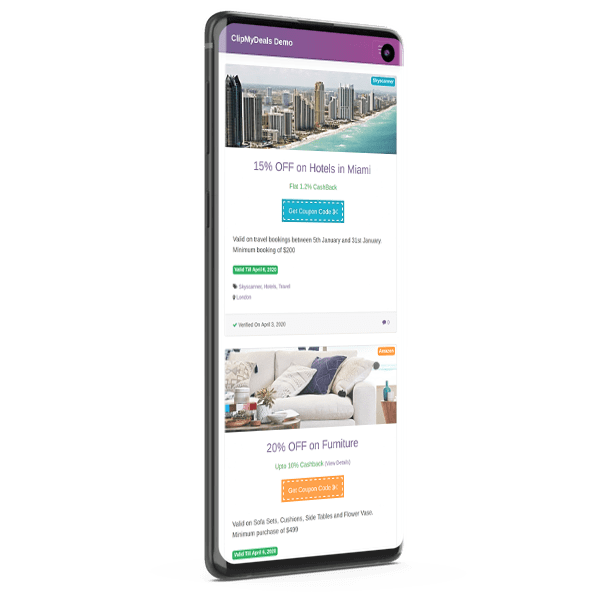 Homepage

Banner

App

Layout
Reveal

Inline
Screenshots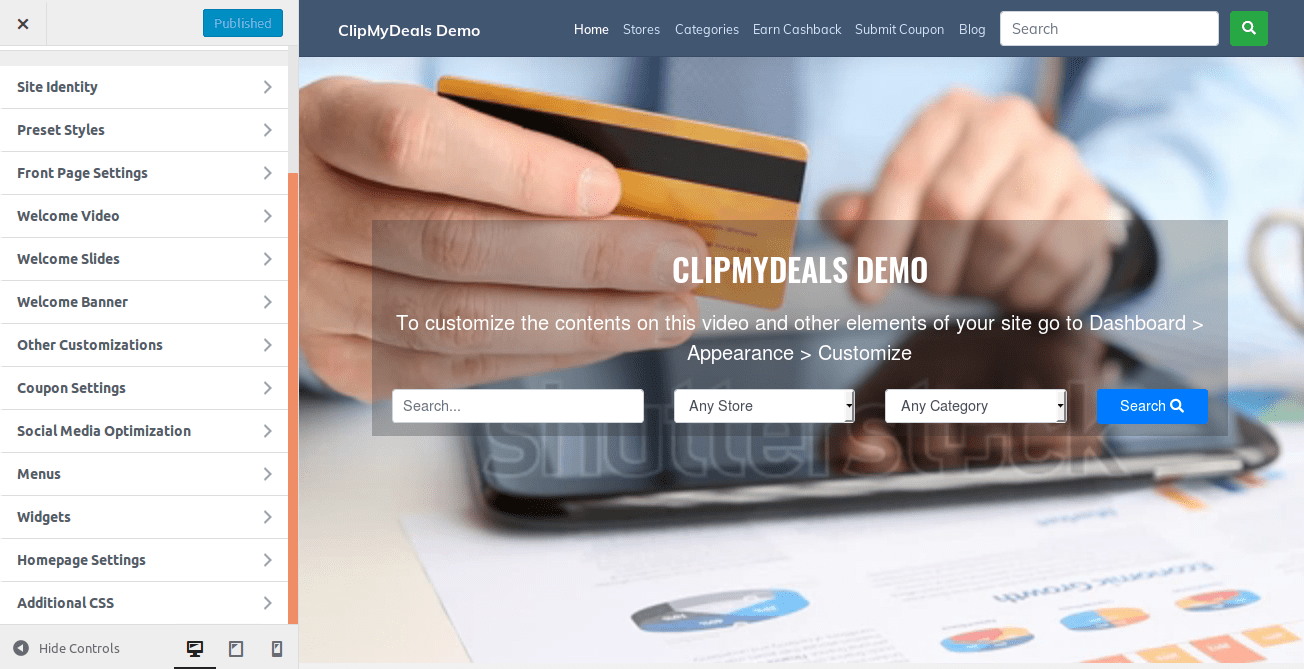 WordPress Customizer - Live Preview all changes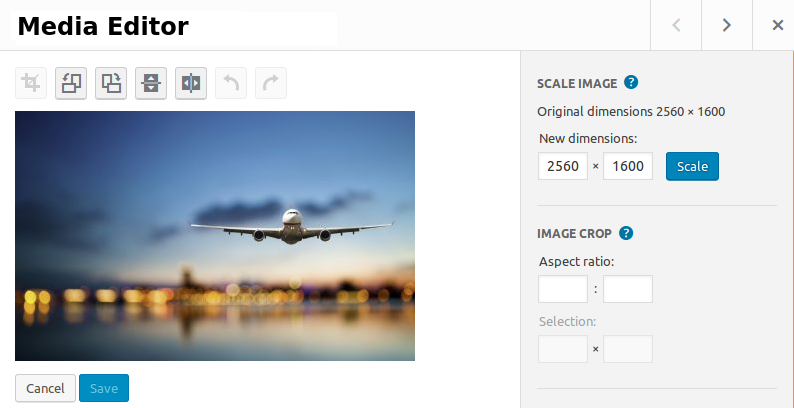 WordPress Media Editor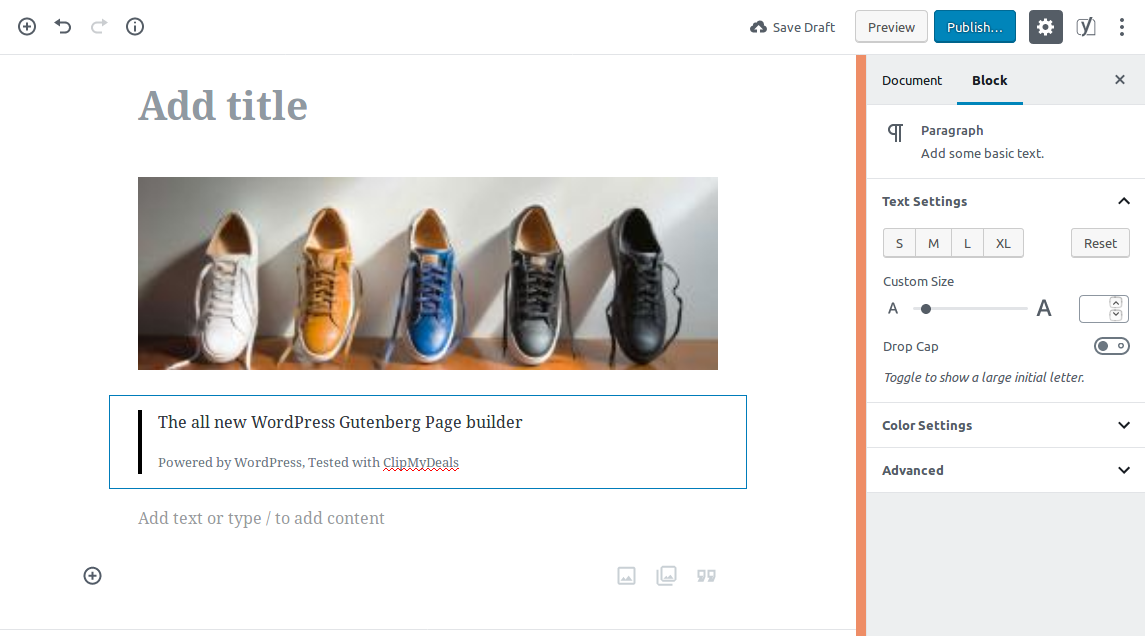 Full support for Gutenberg Editor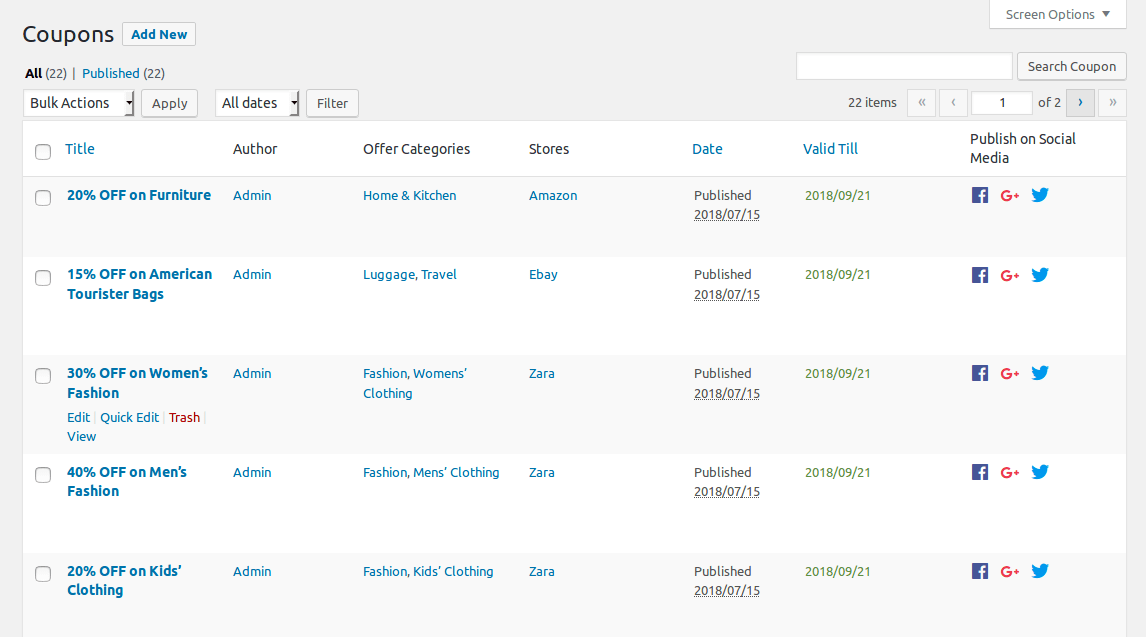 Coupon List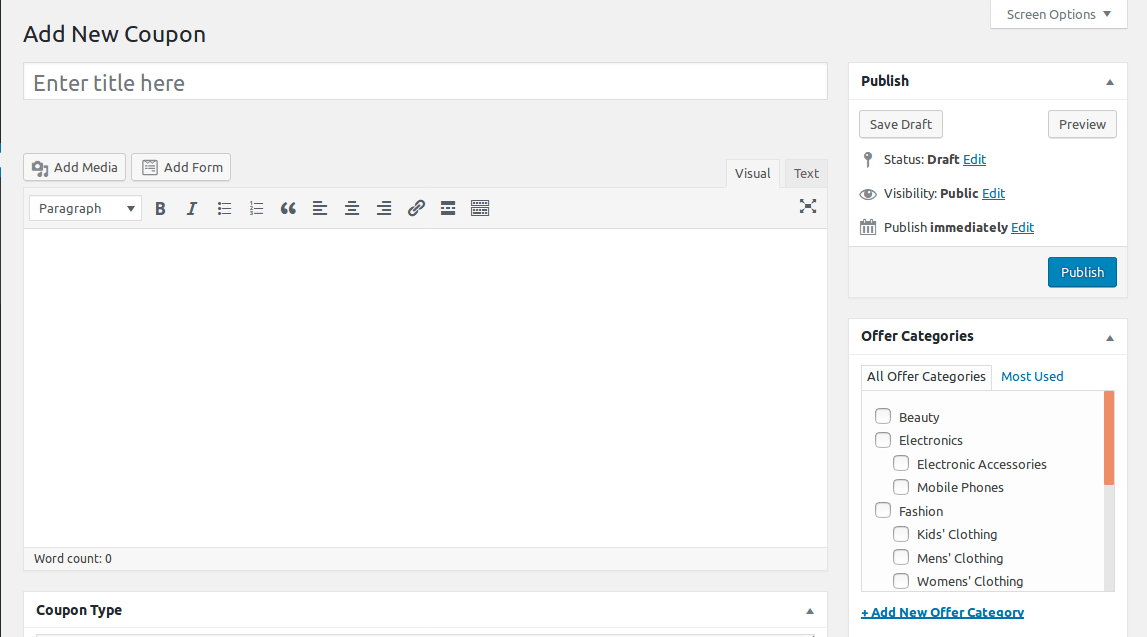 Add/Edit Coupon (1/3)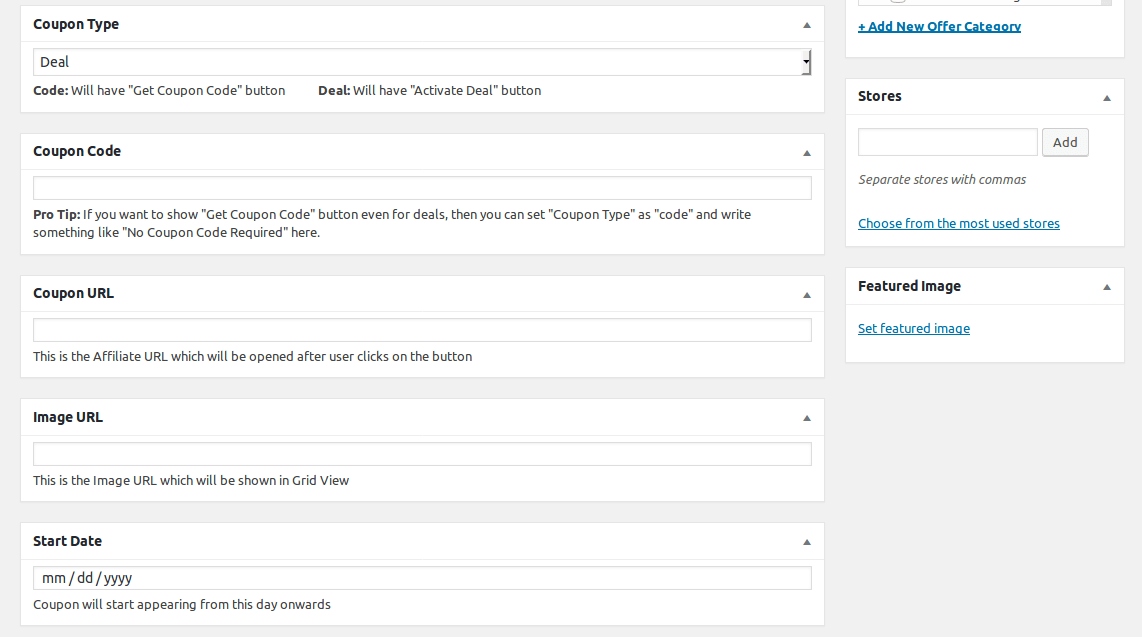 Add/Edit Coupon (2/3)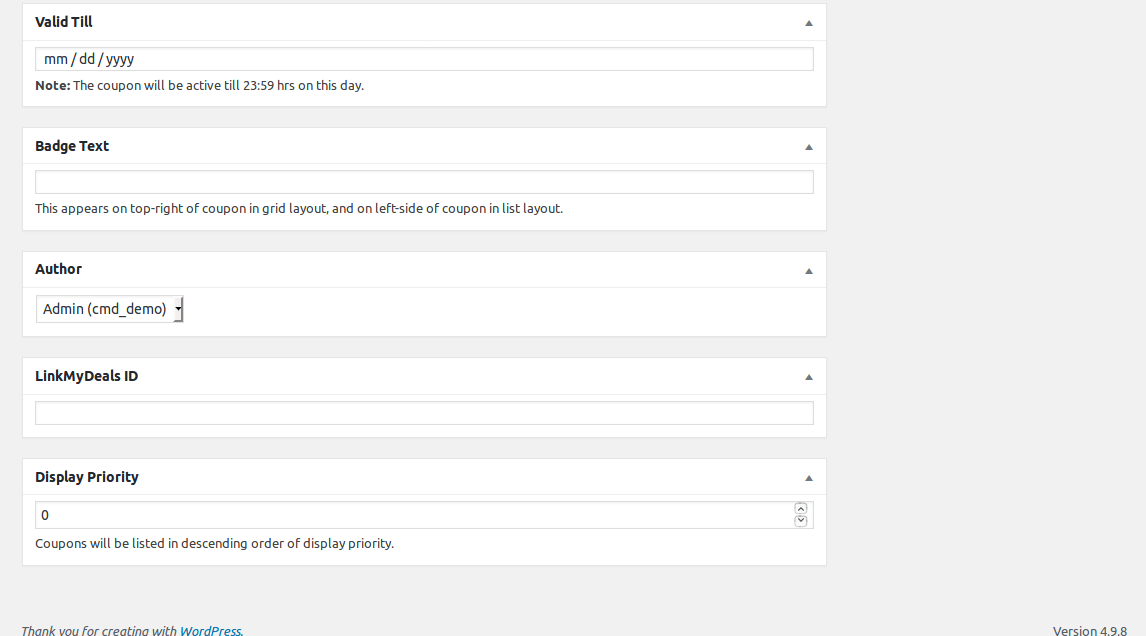 Add/Edit Coupon (3/3)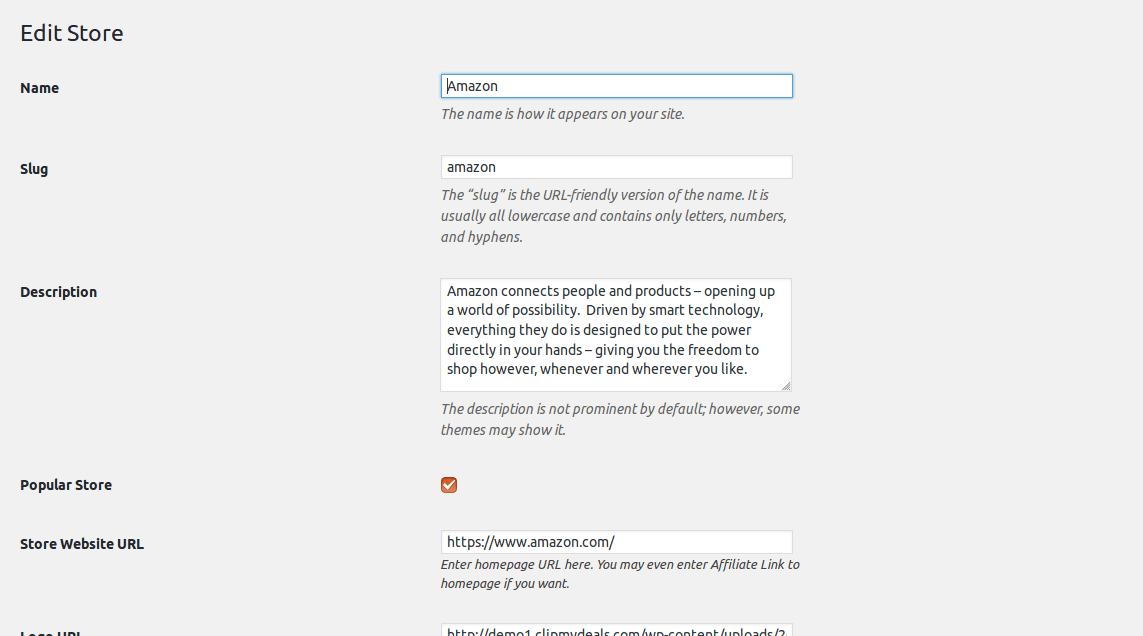 Add/Edit Store (1/3)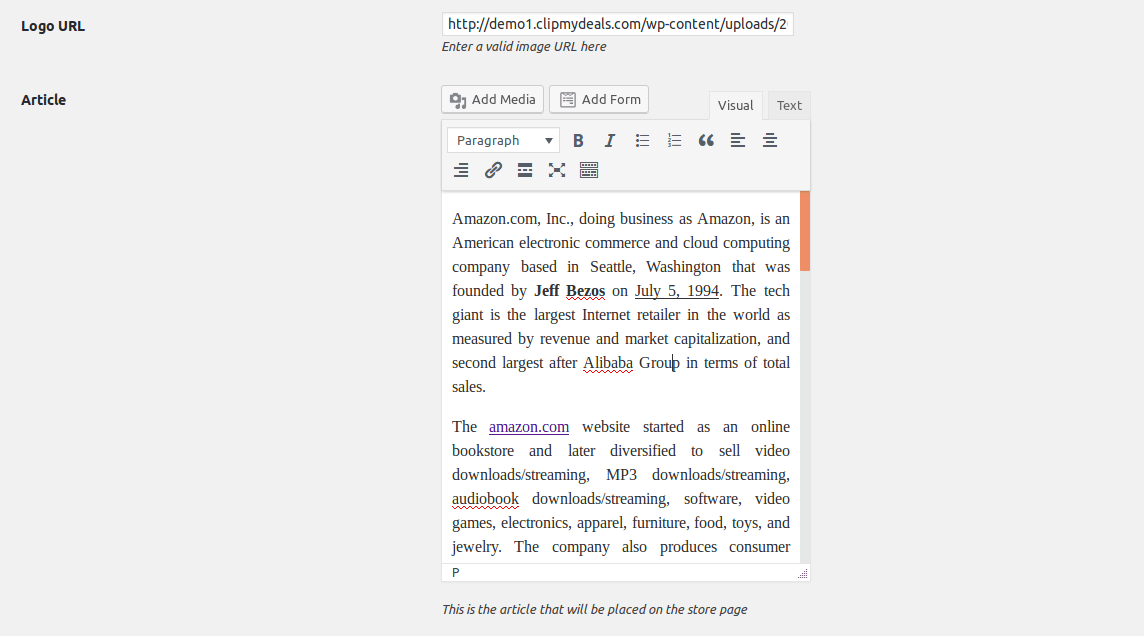 Add/Edit Store (2/3)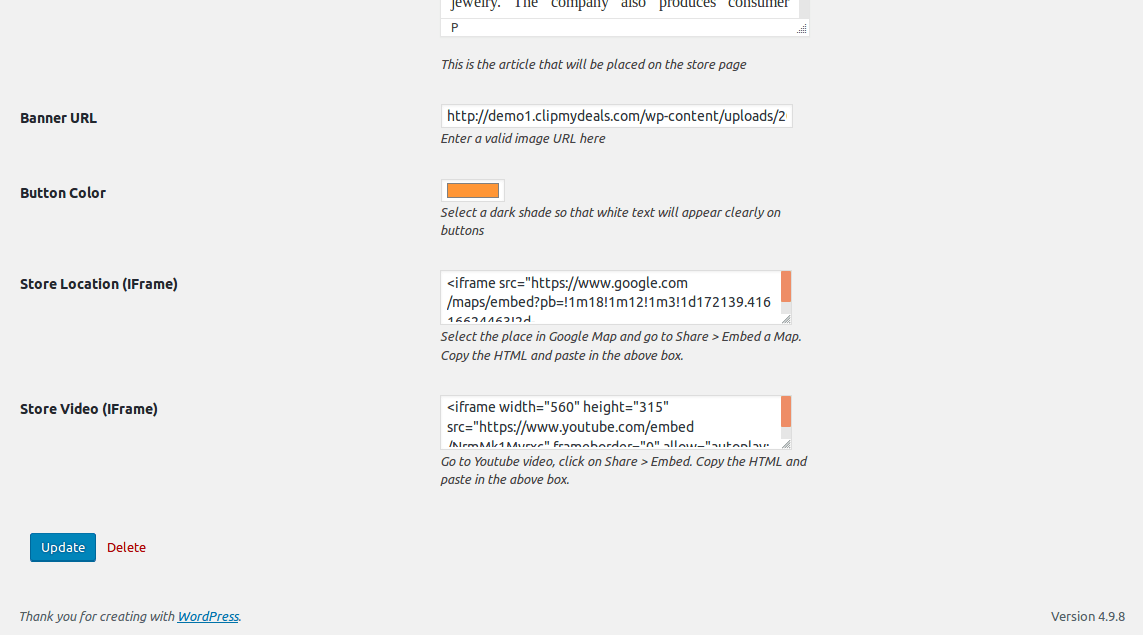 Add/Edit Store (3/3)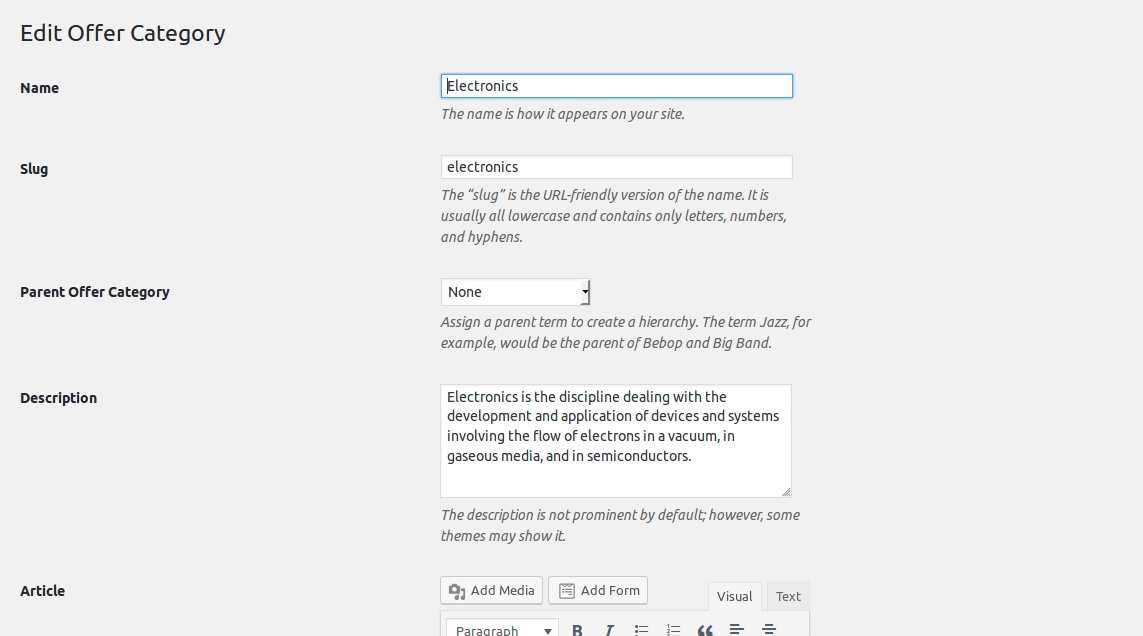 Add/Edit Category (1/2)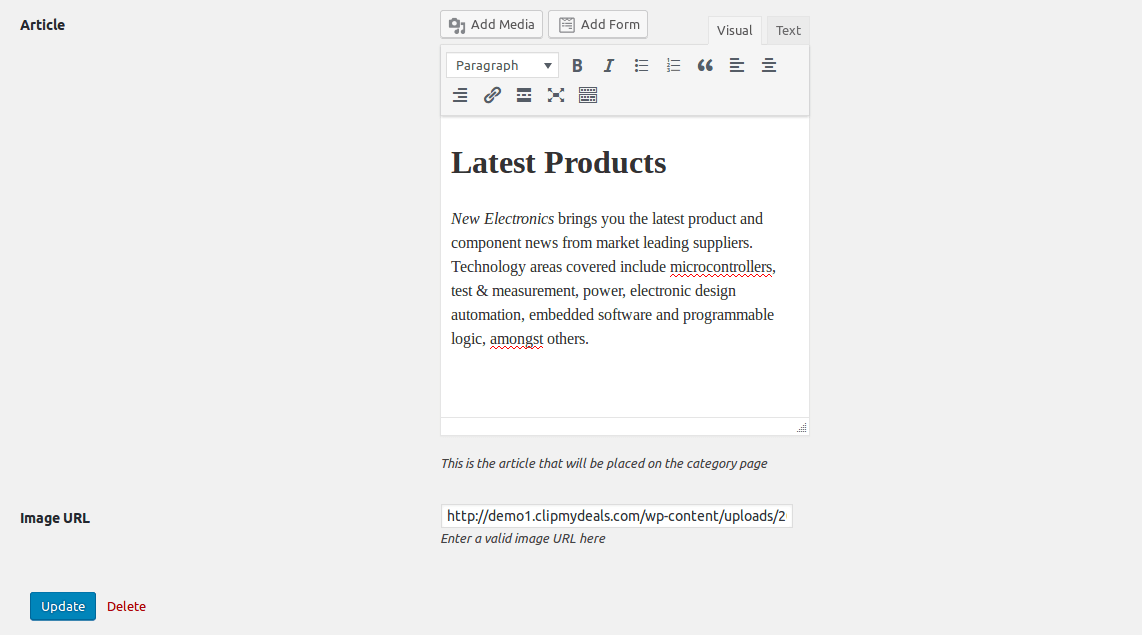 Add/Edit Category (2/2)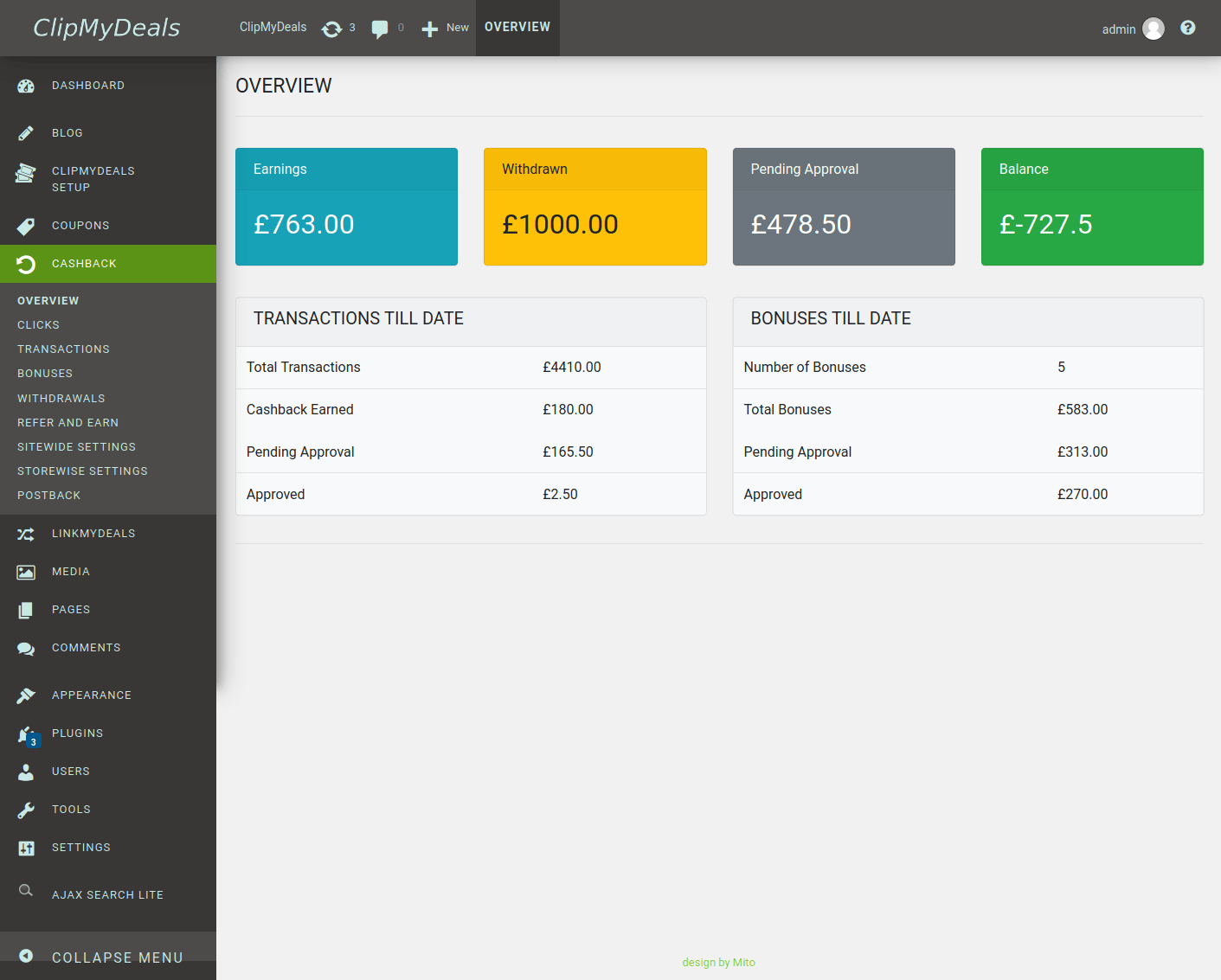 Cashback Overview Panel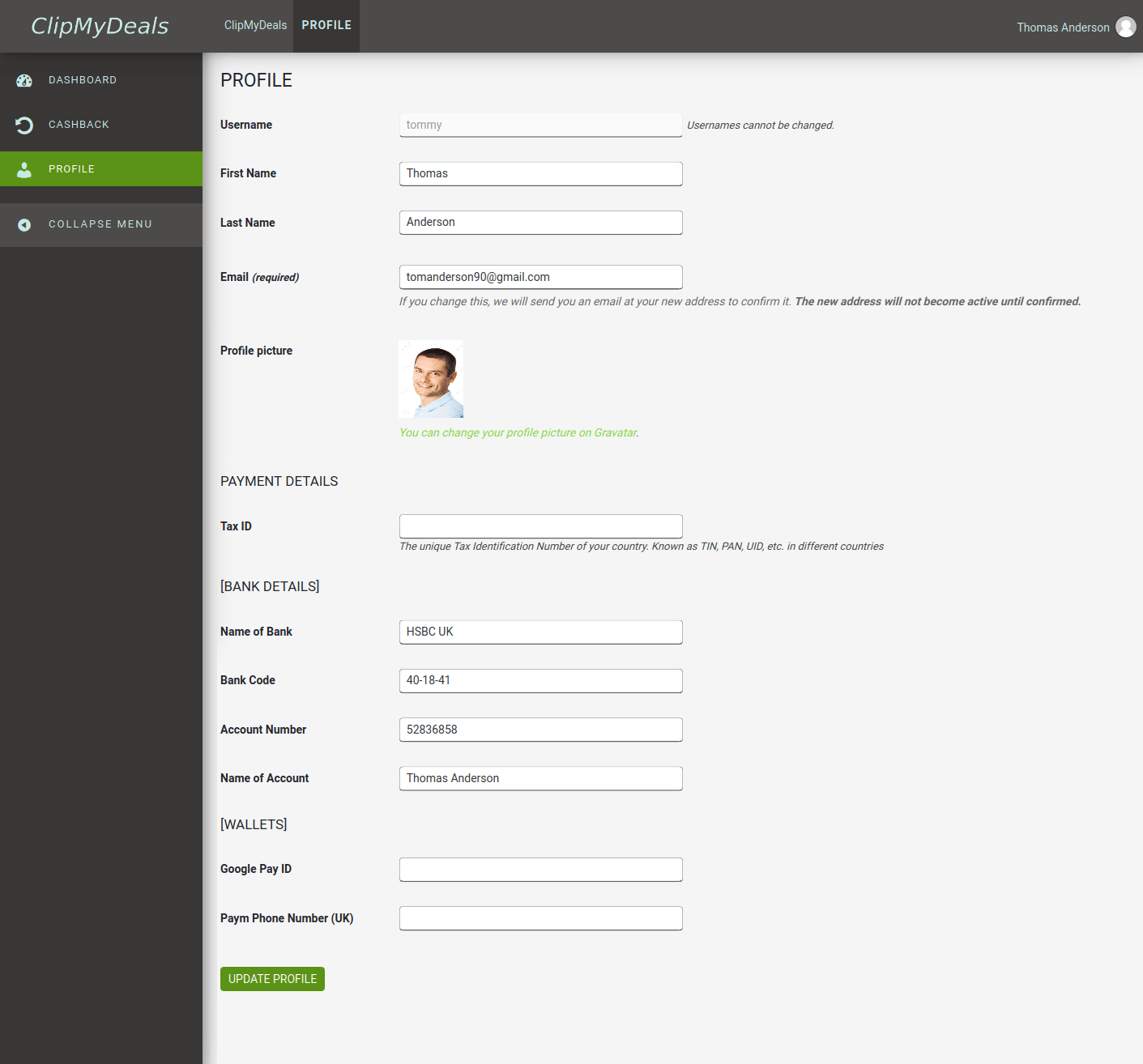 User Profiles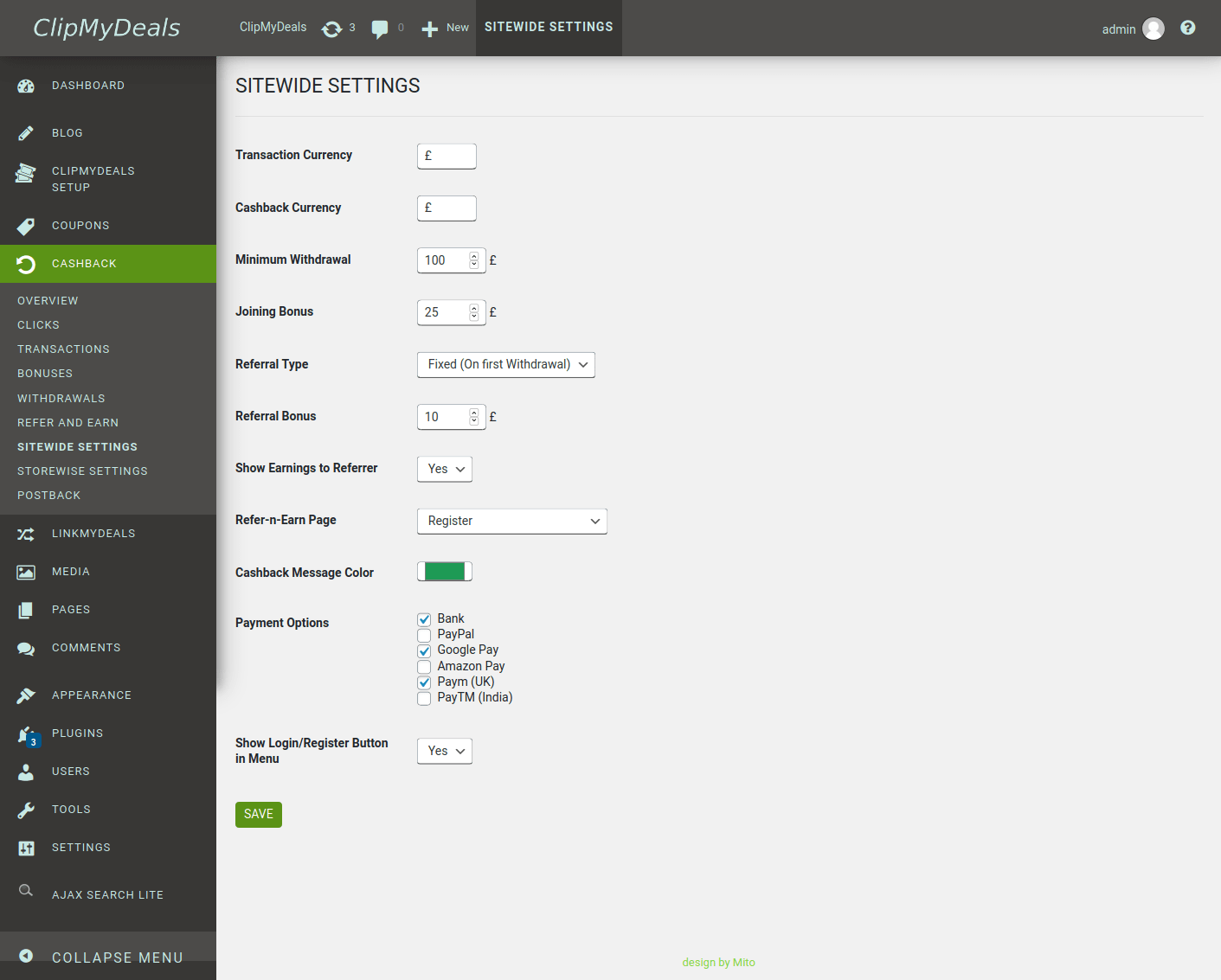 Cashback General Settings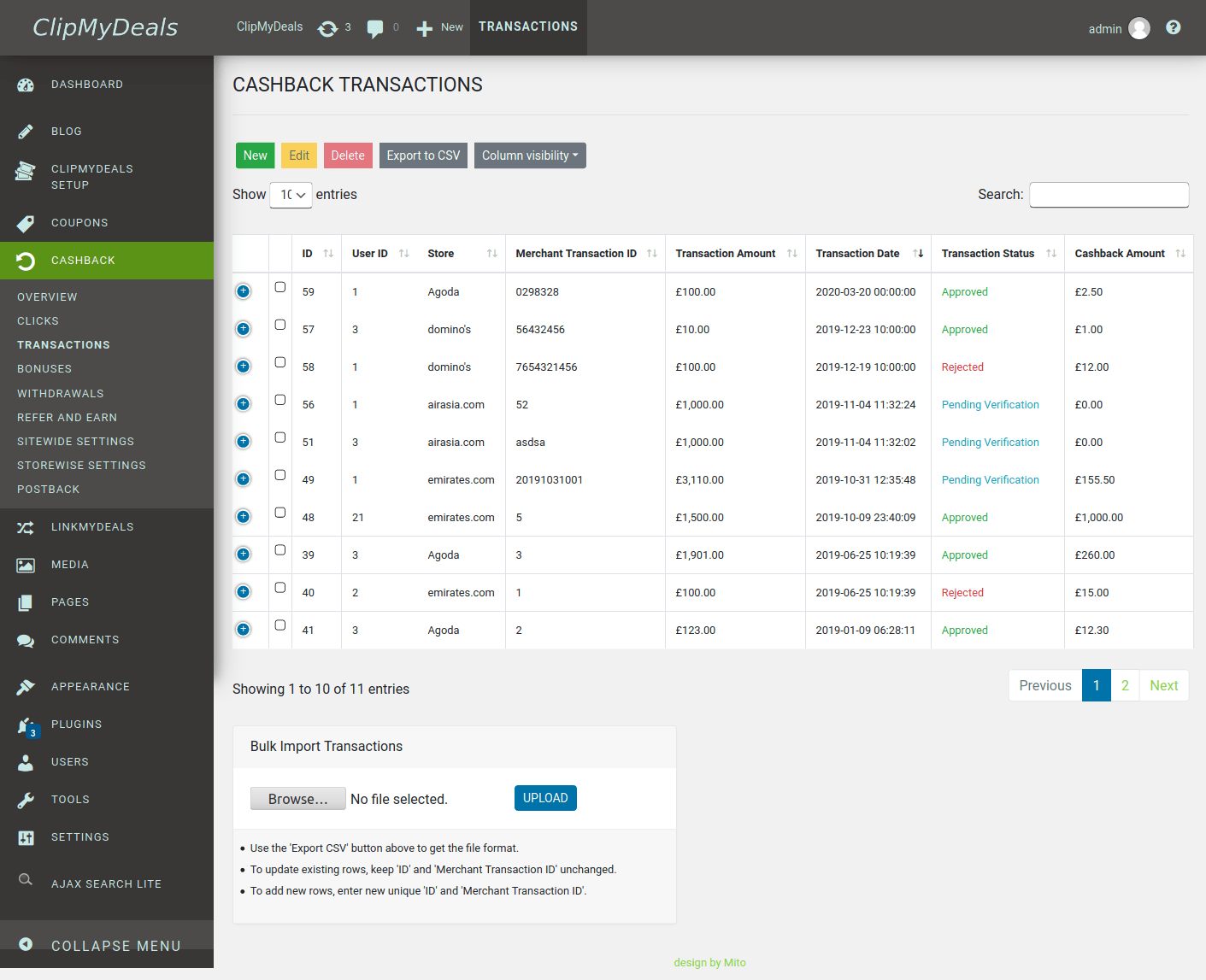 Cashback Store-wise Settings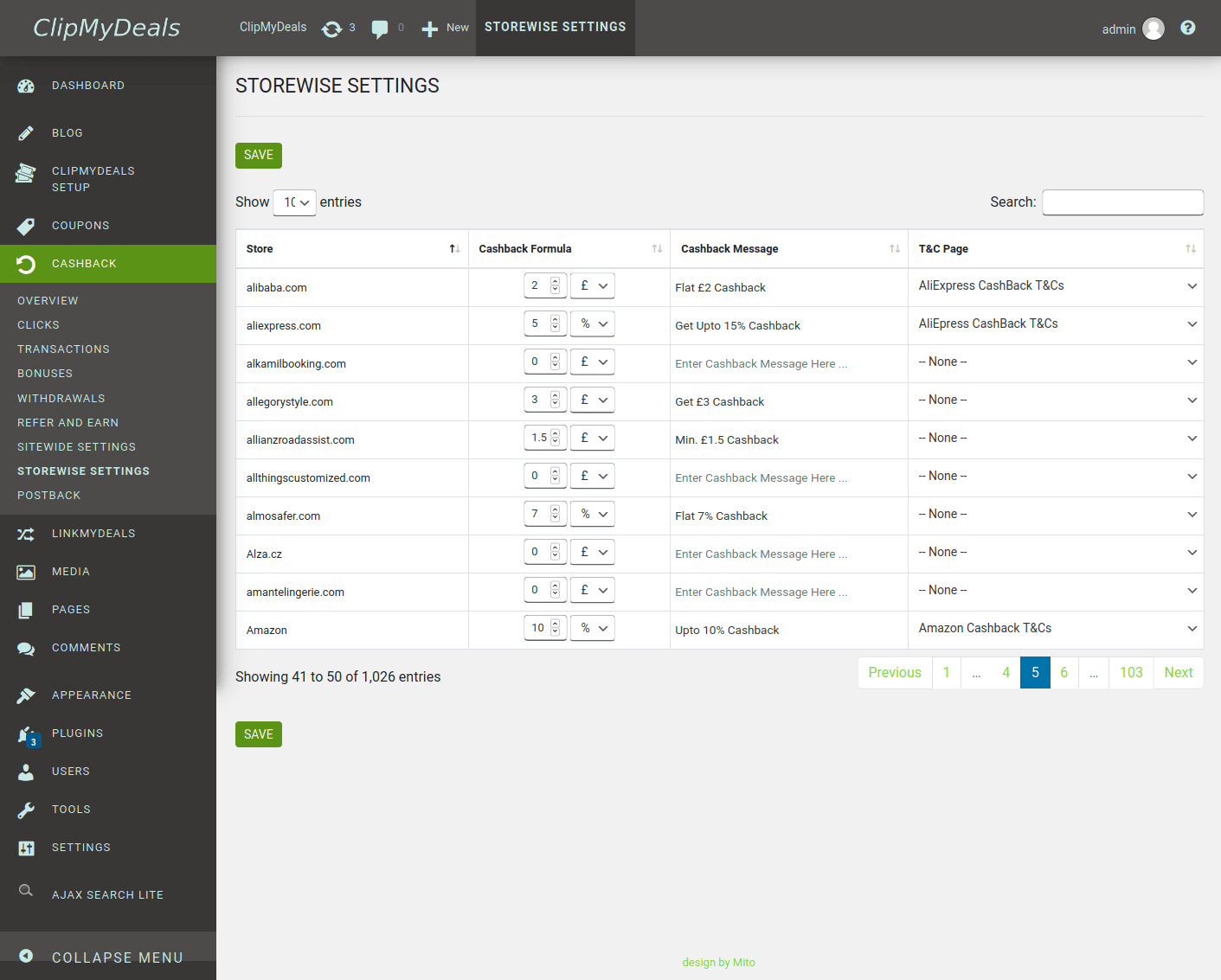 Cashback Automatic Calculations & Messages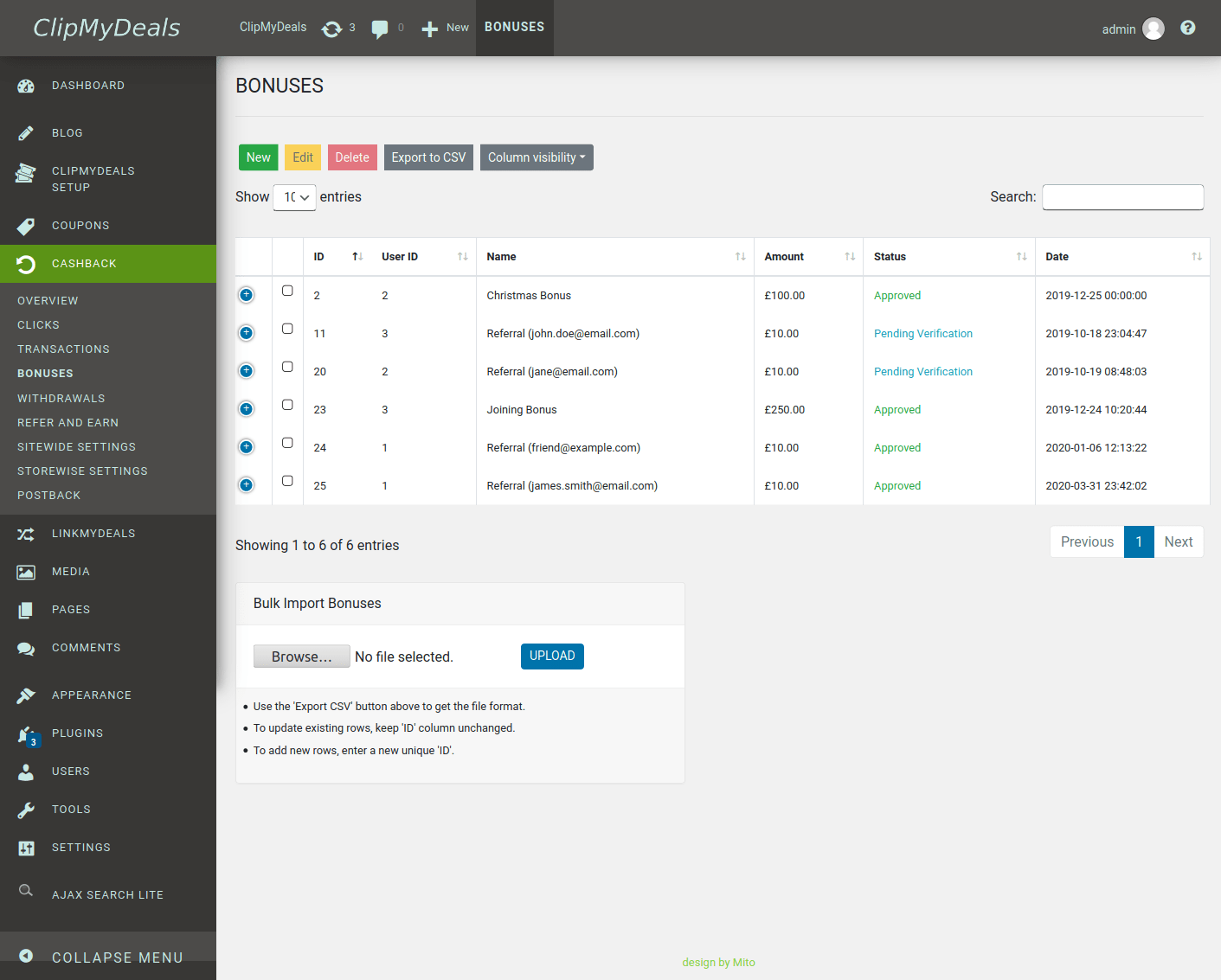 Cashback Bonuses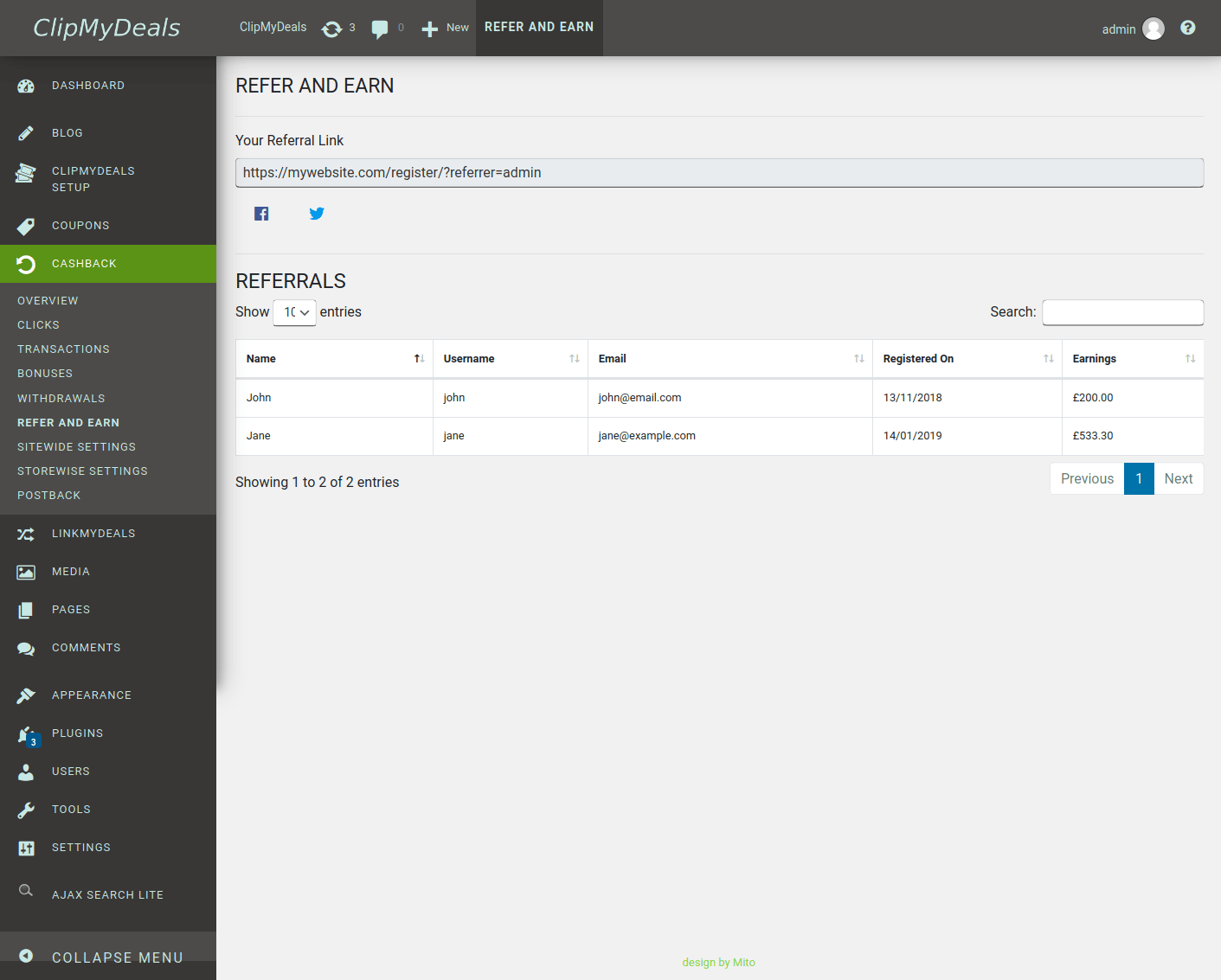 Refer-and-Earn System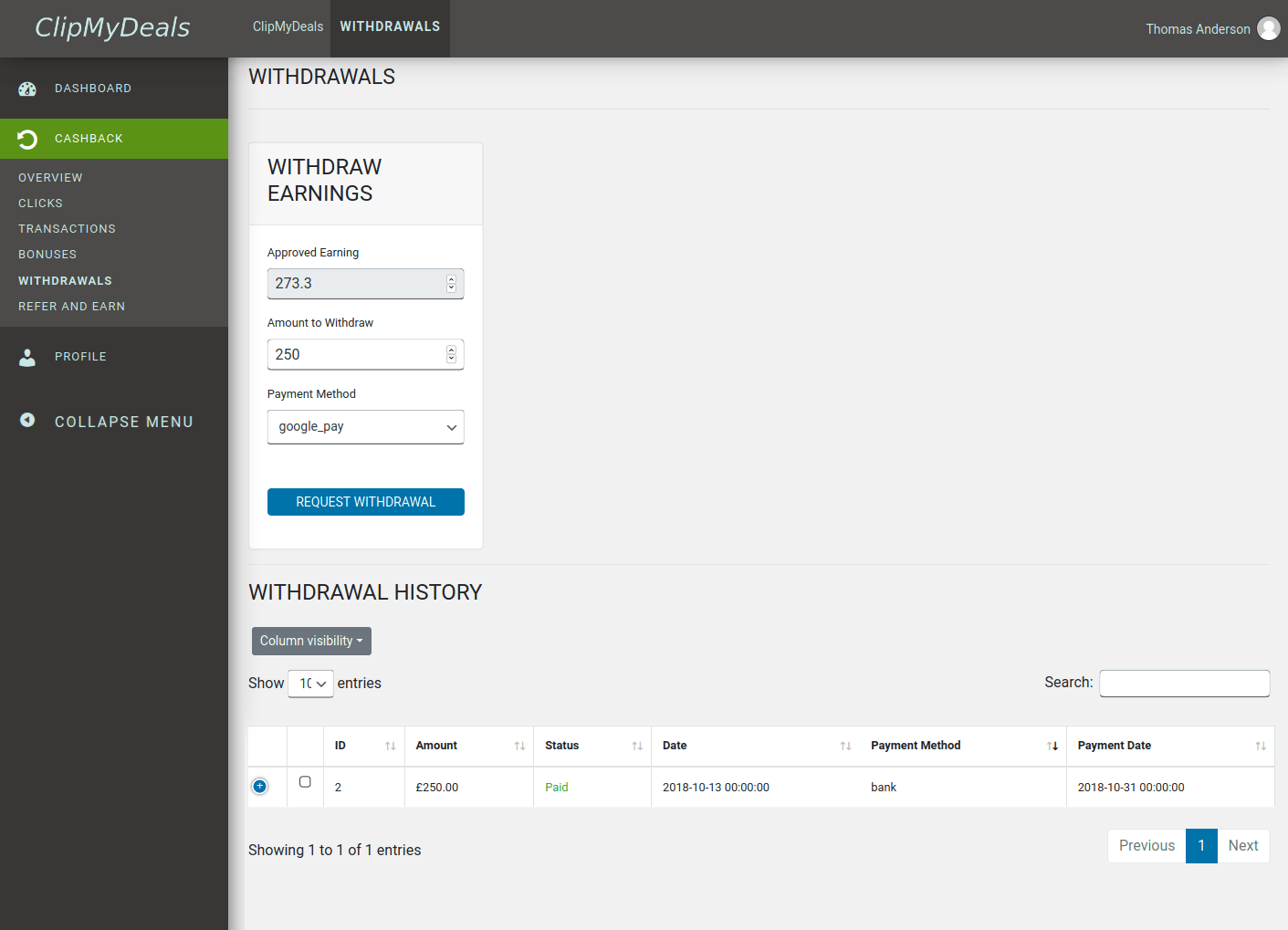 Cashback Withdrawal Panel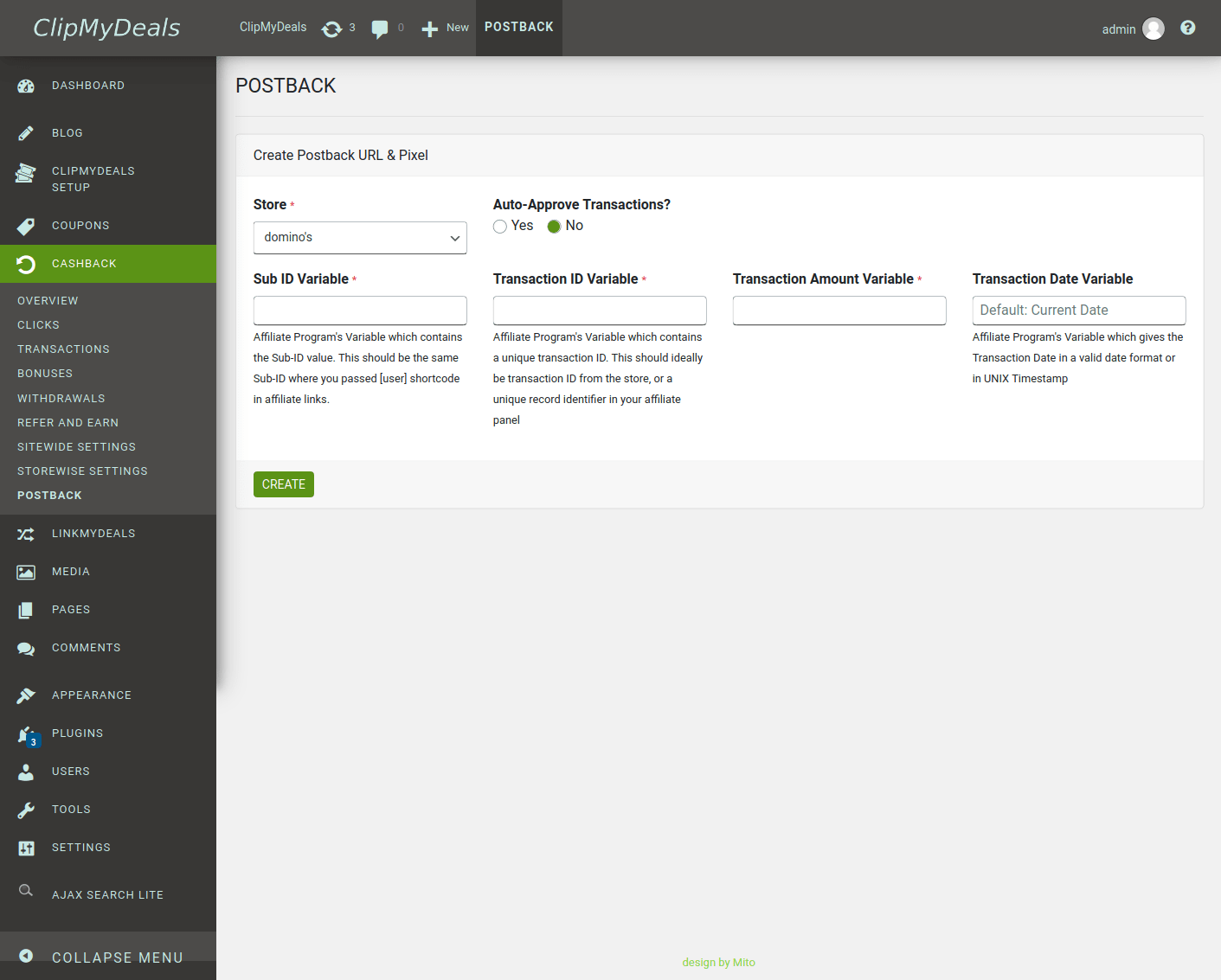 Integrate any Affiliate Network with Postback
Previous
Next
Theme Backend Screenshots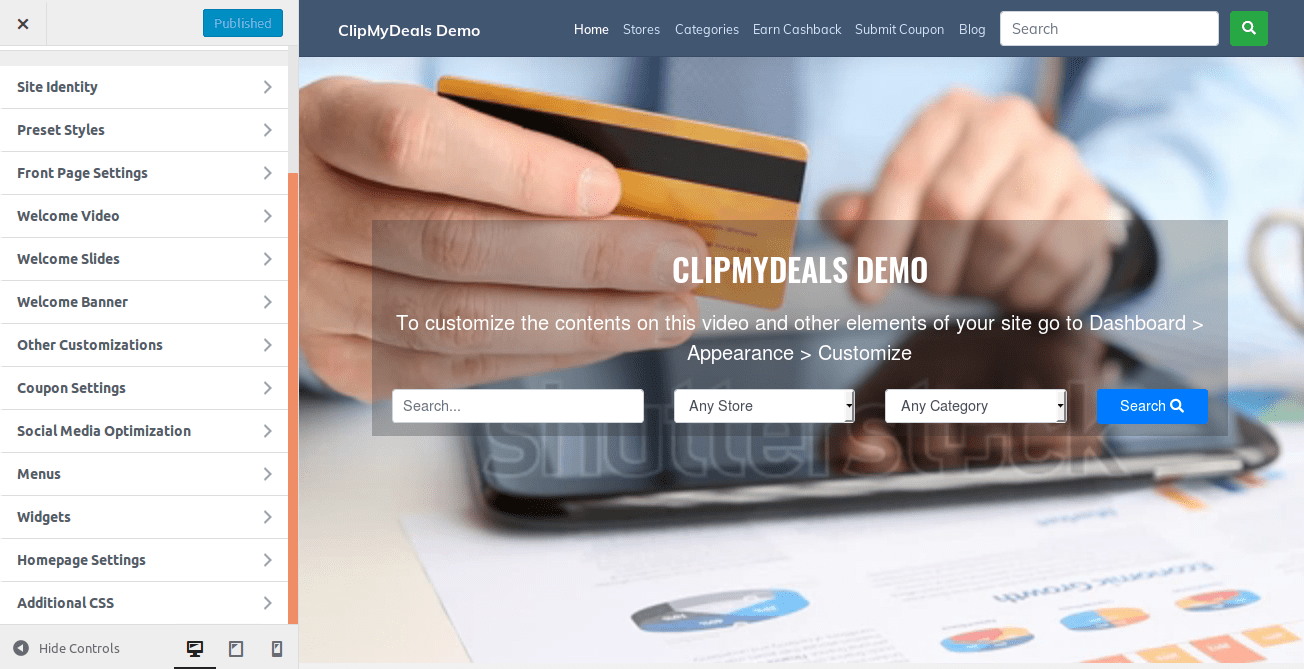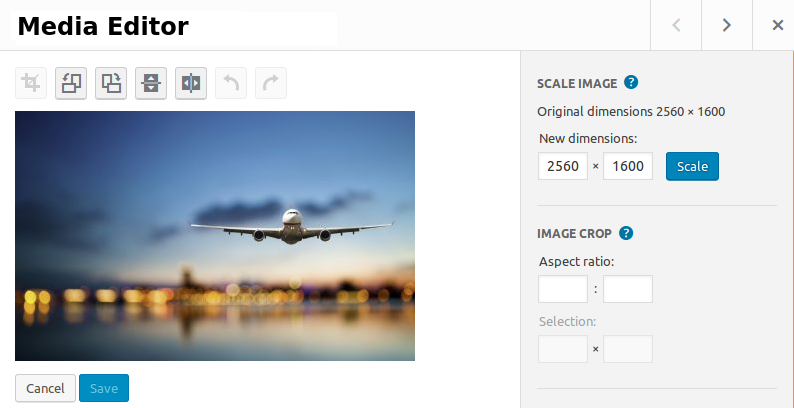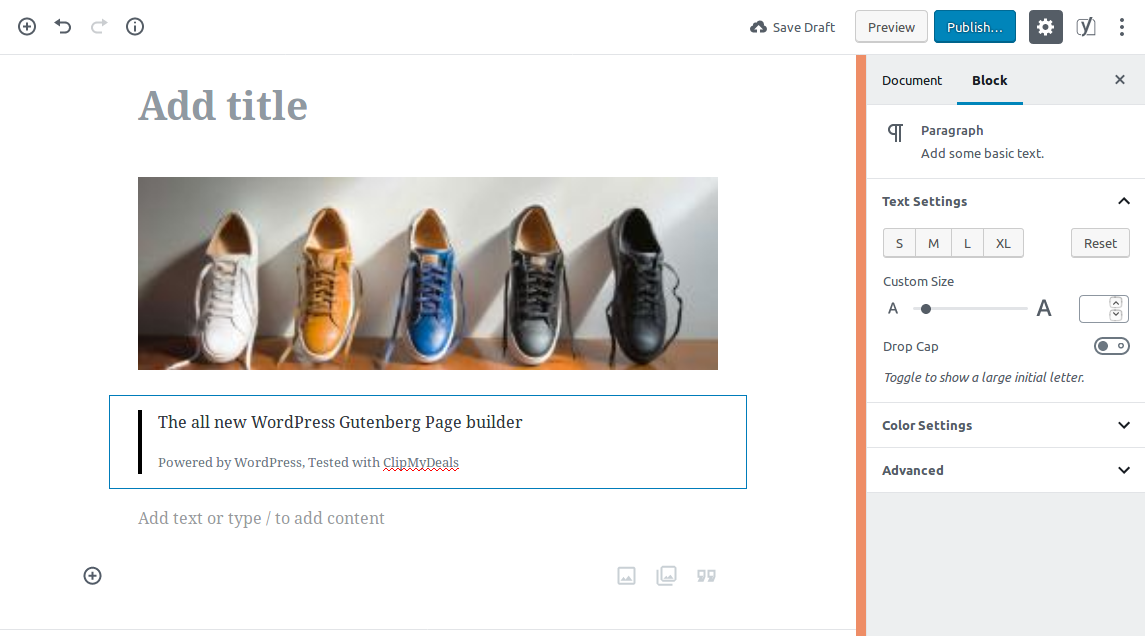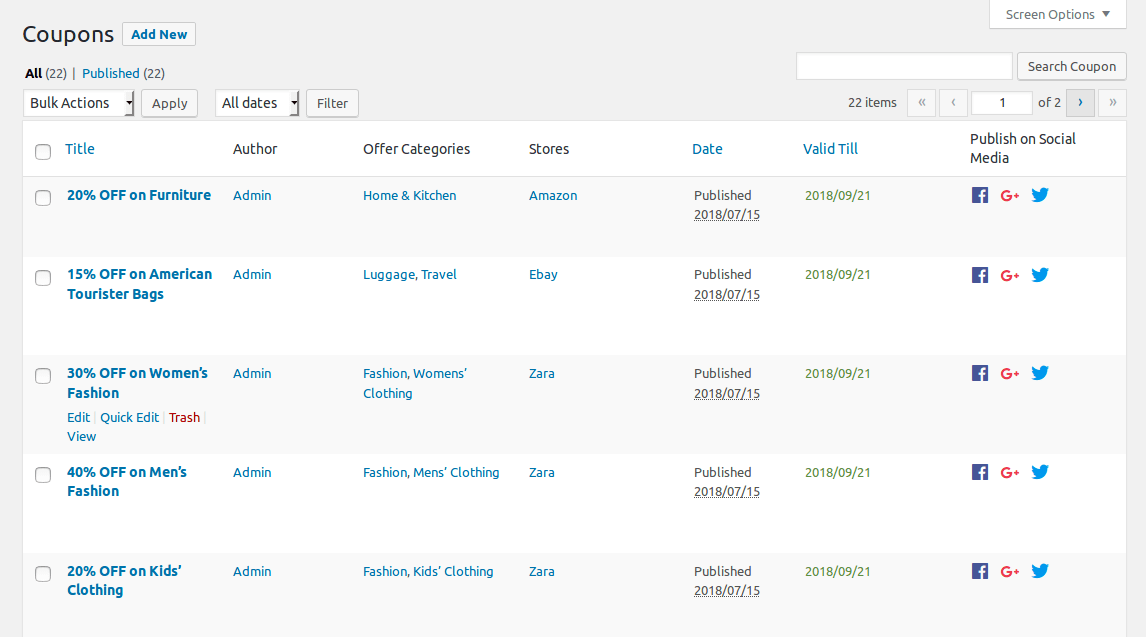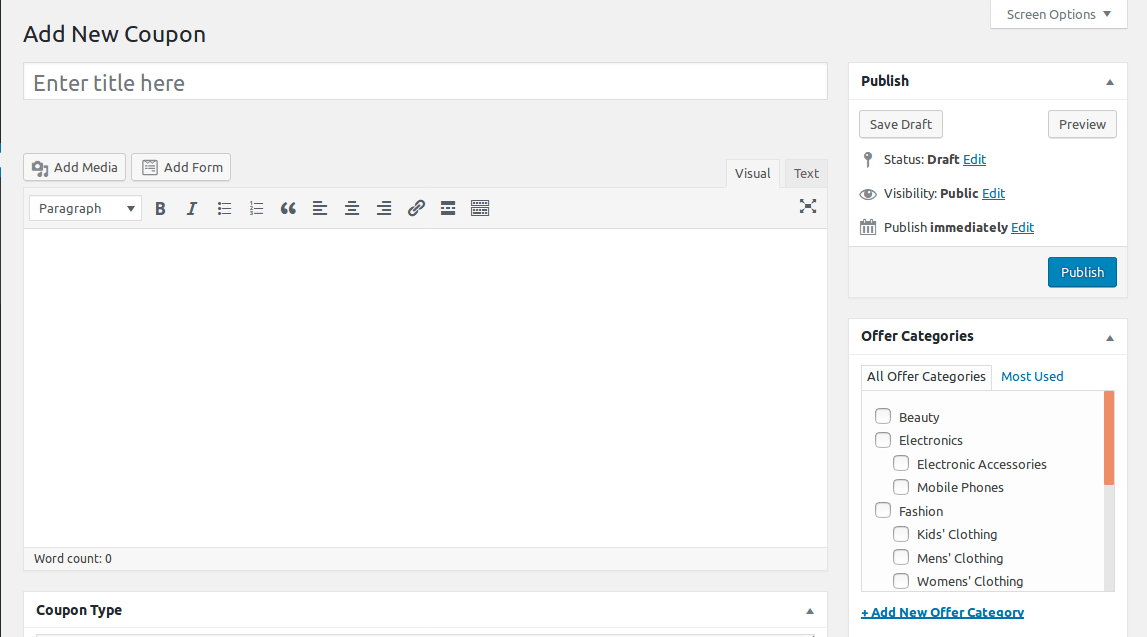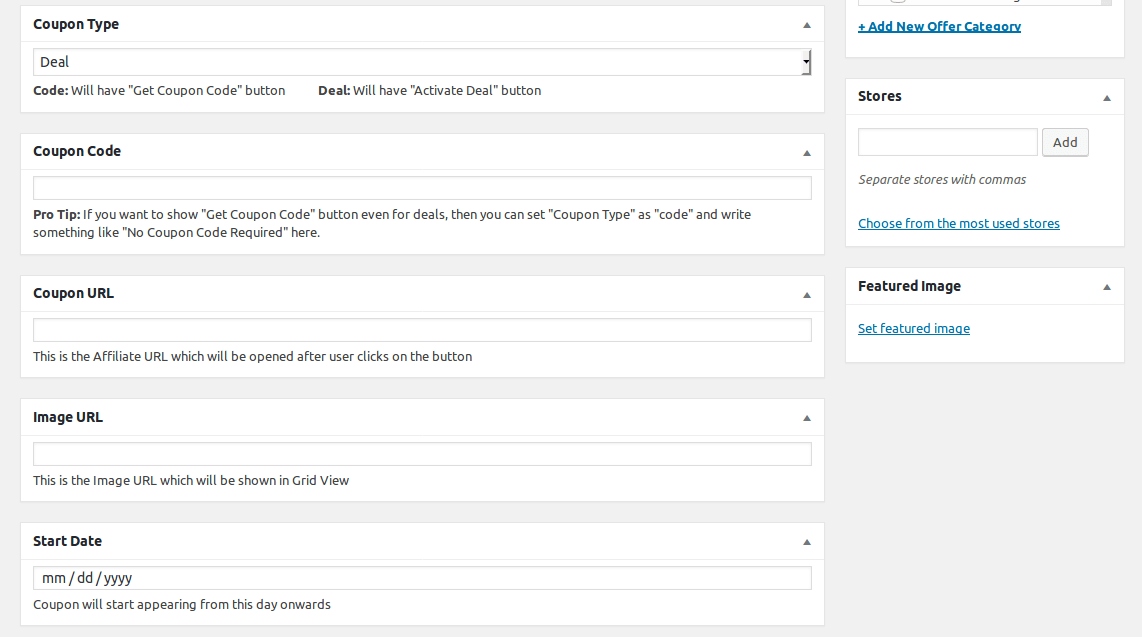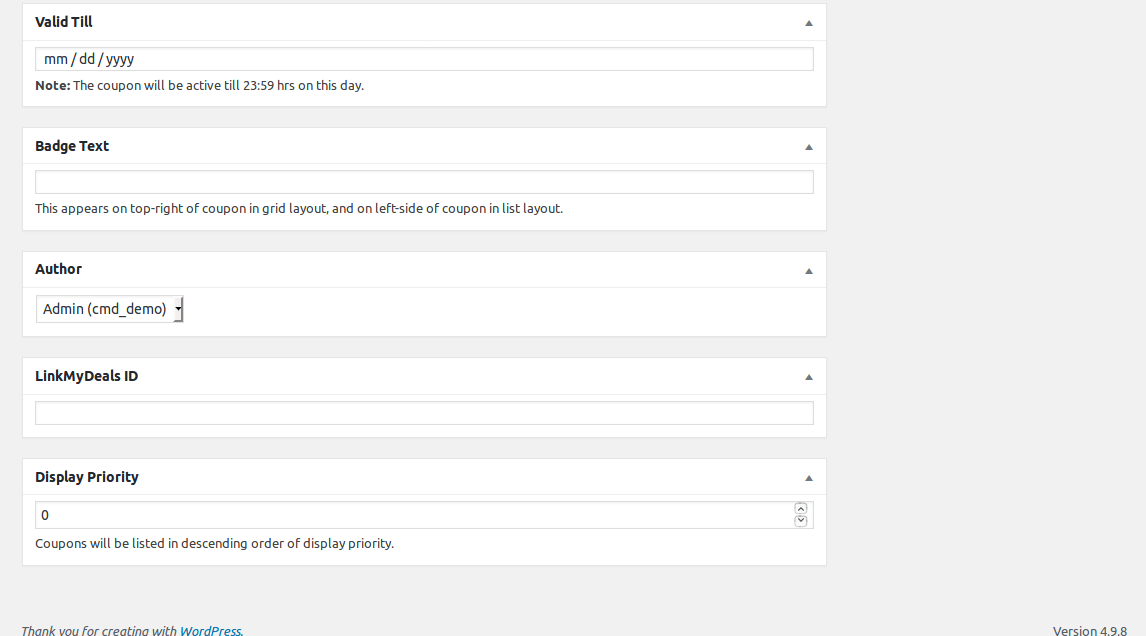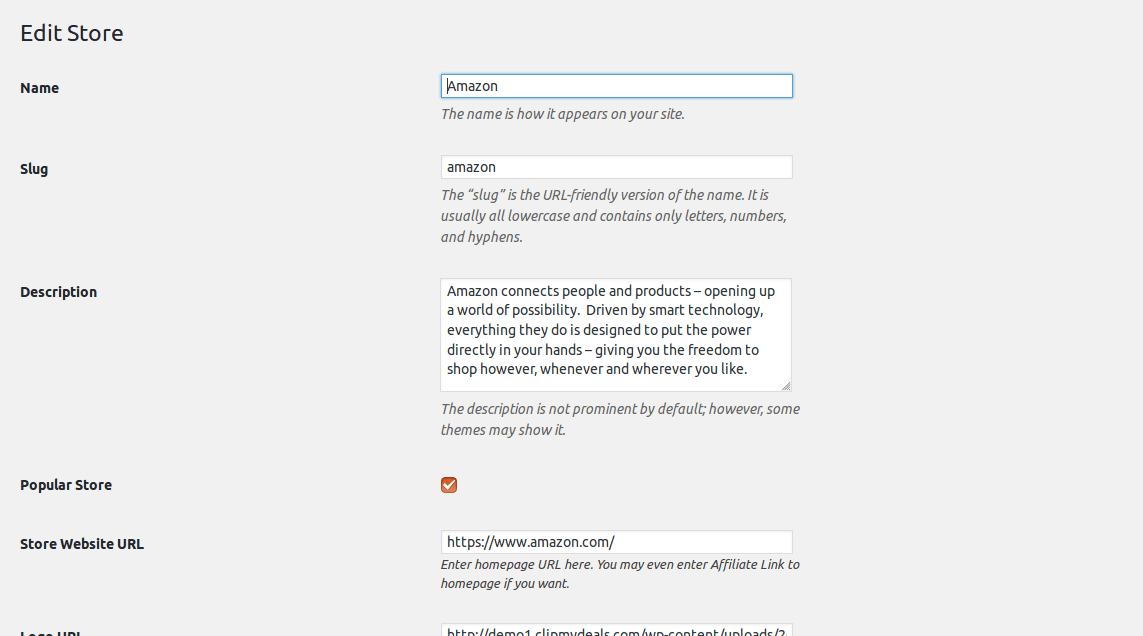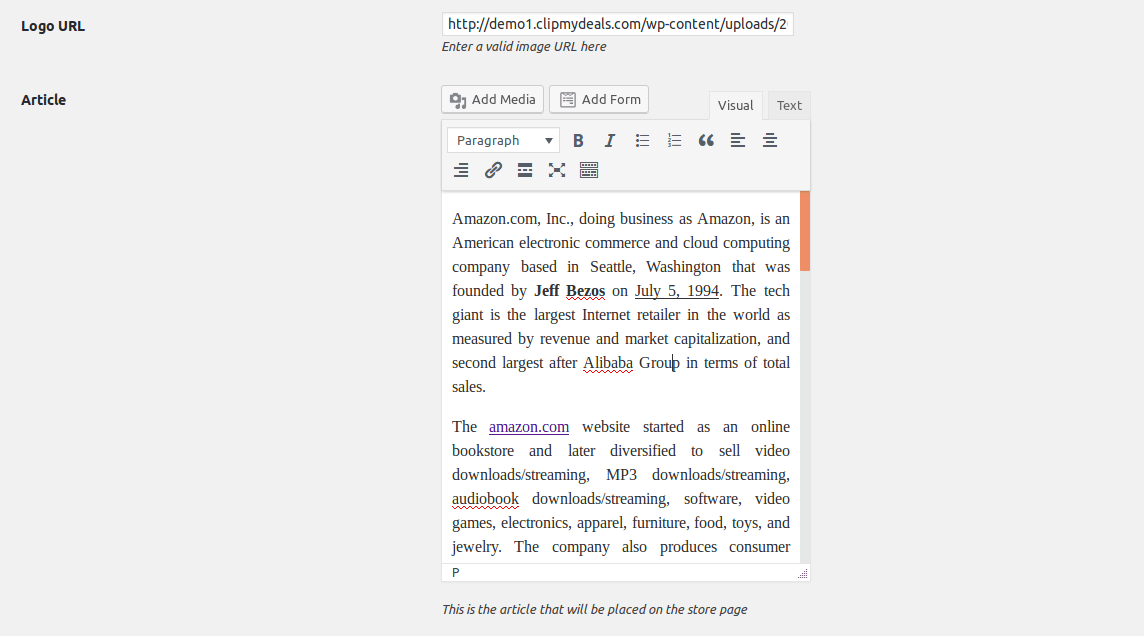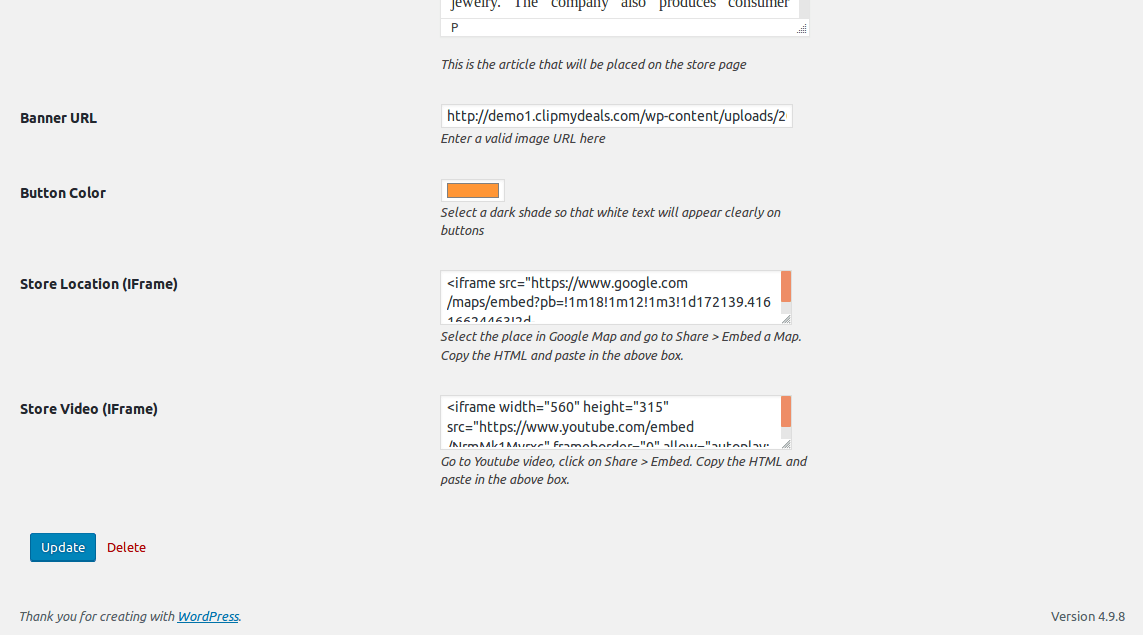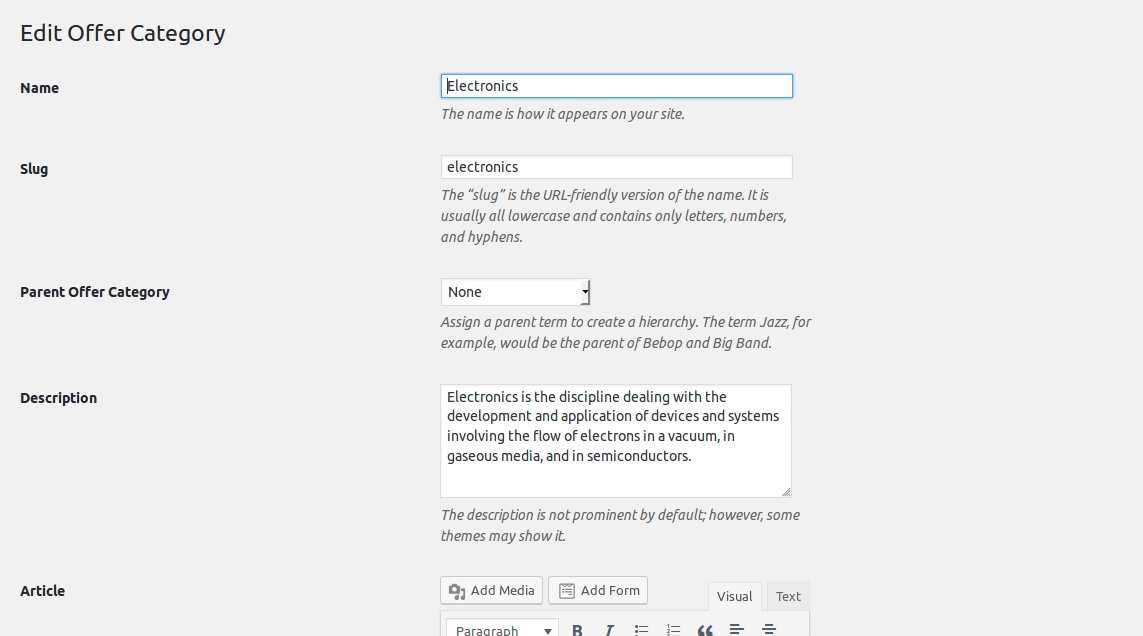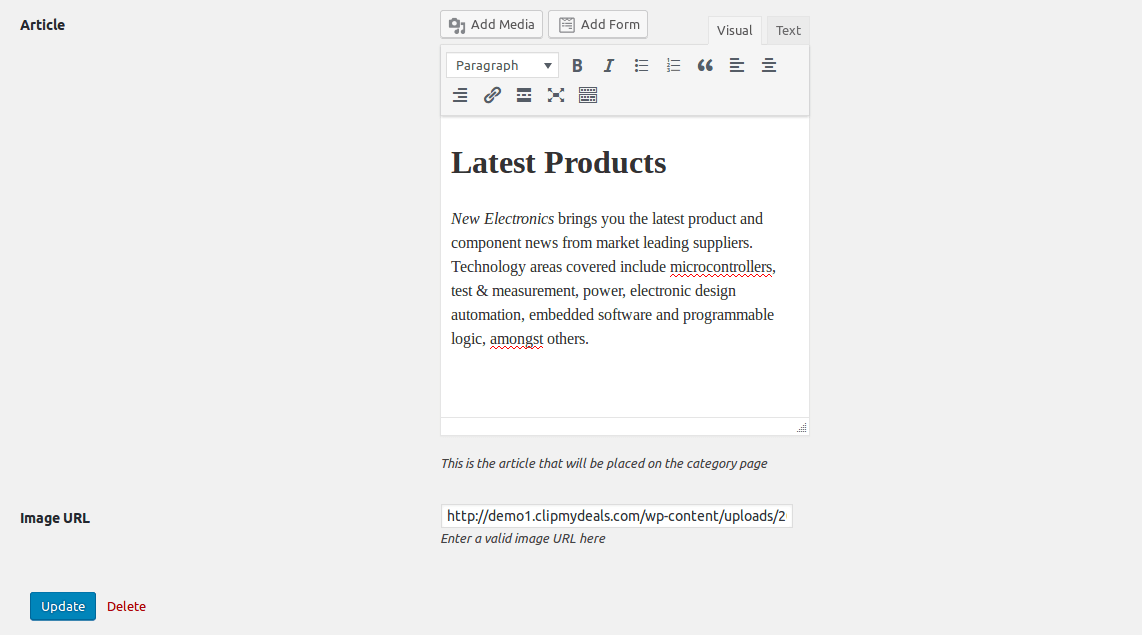 Cashback Panel Screenshots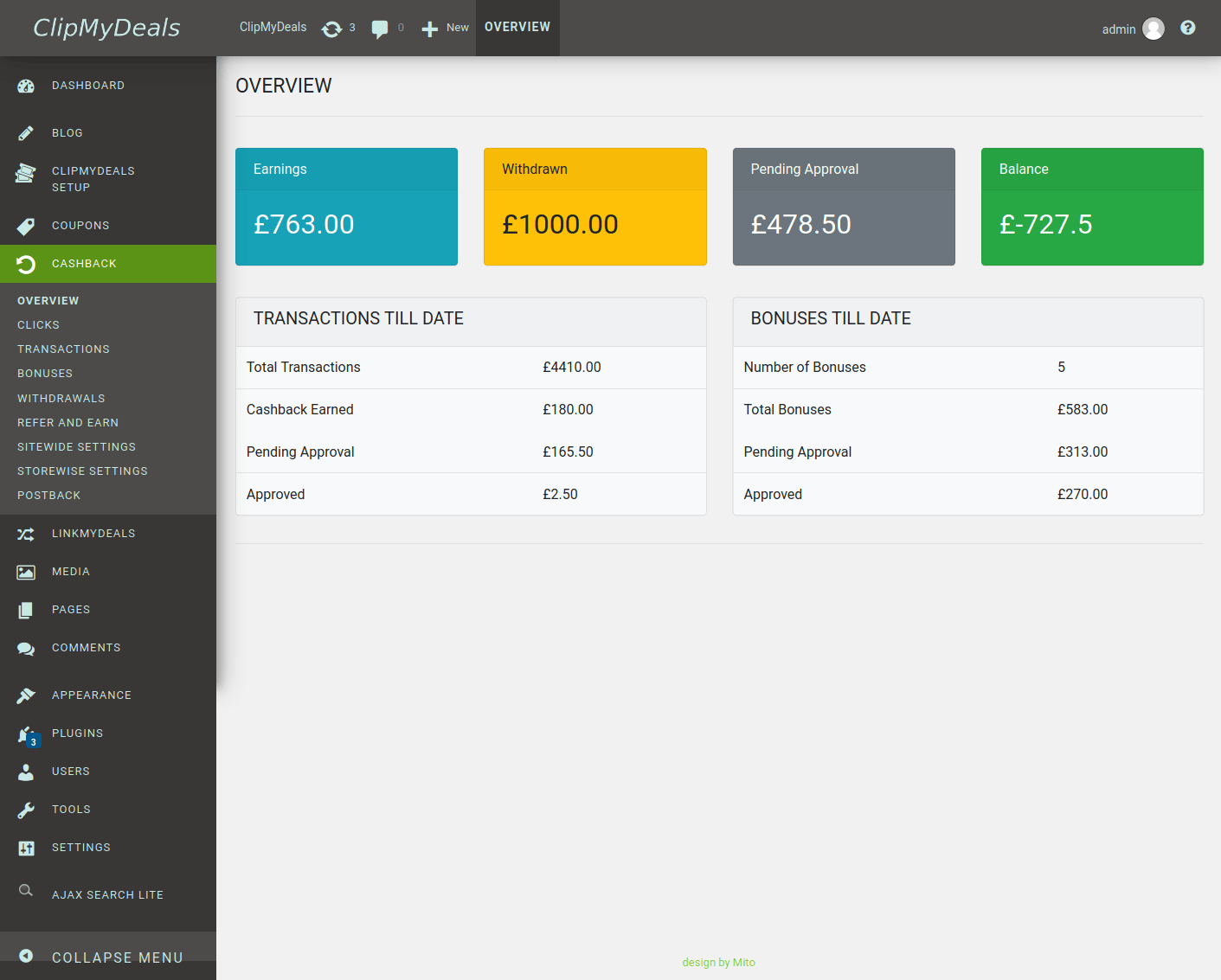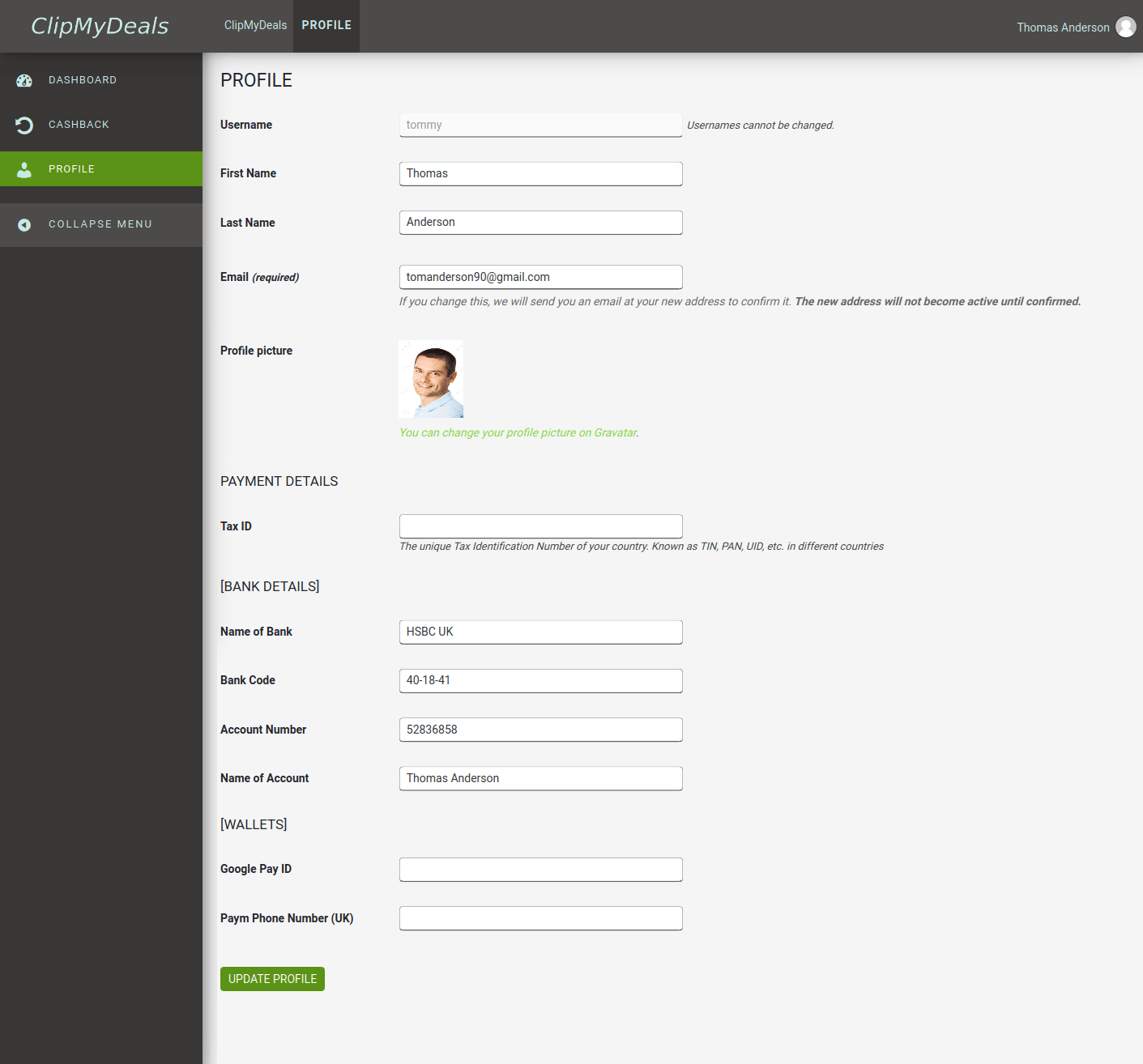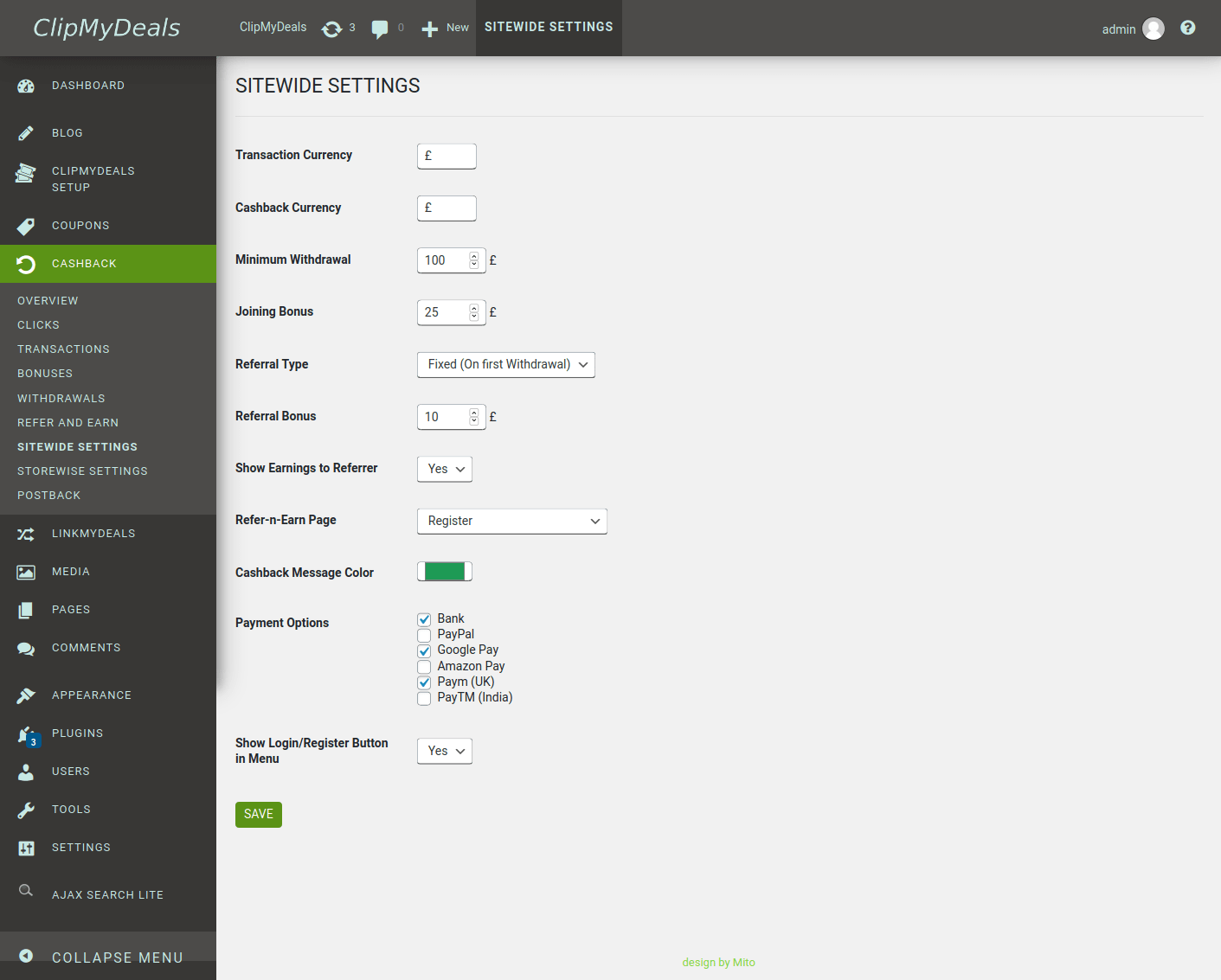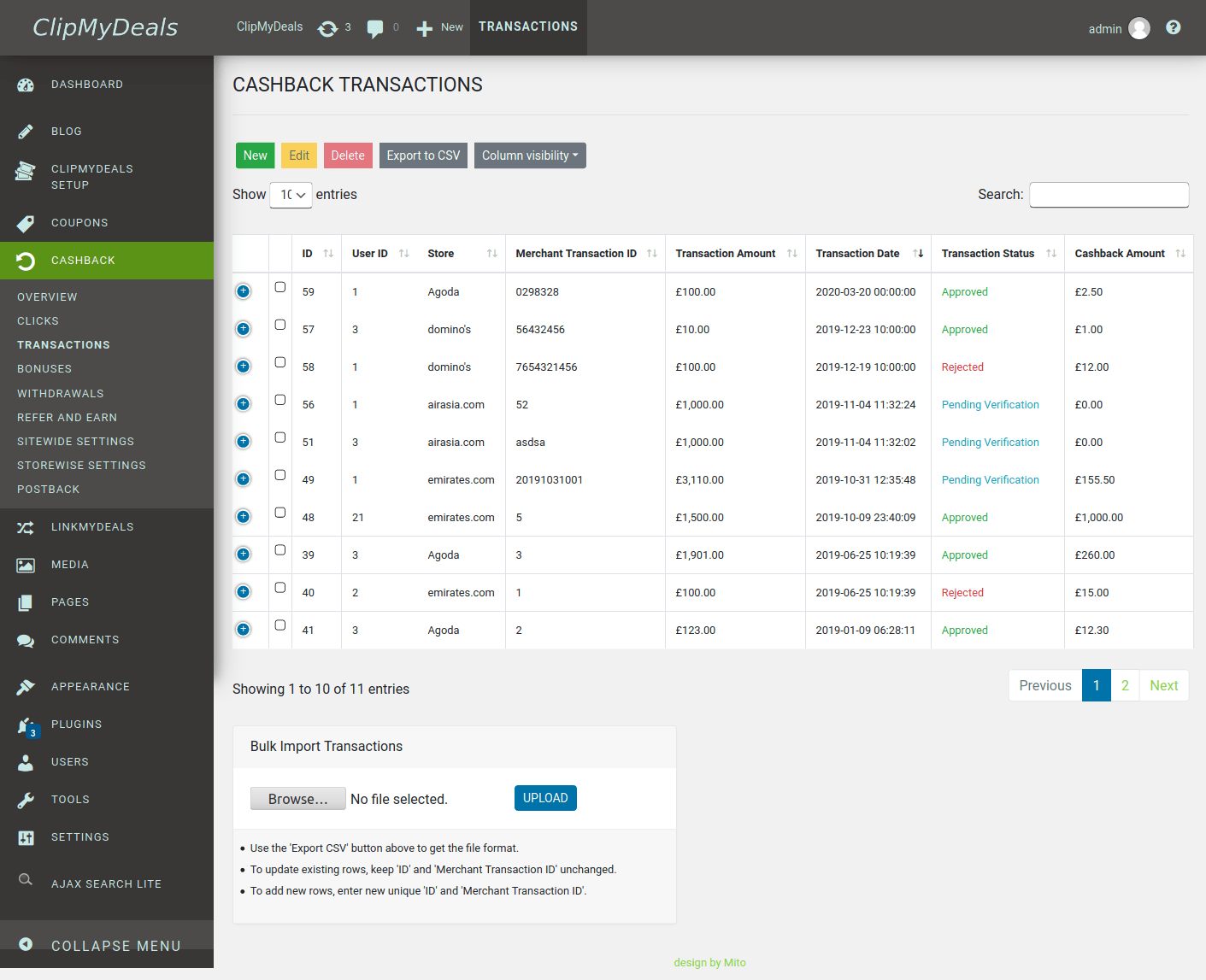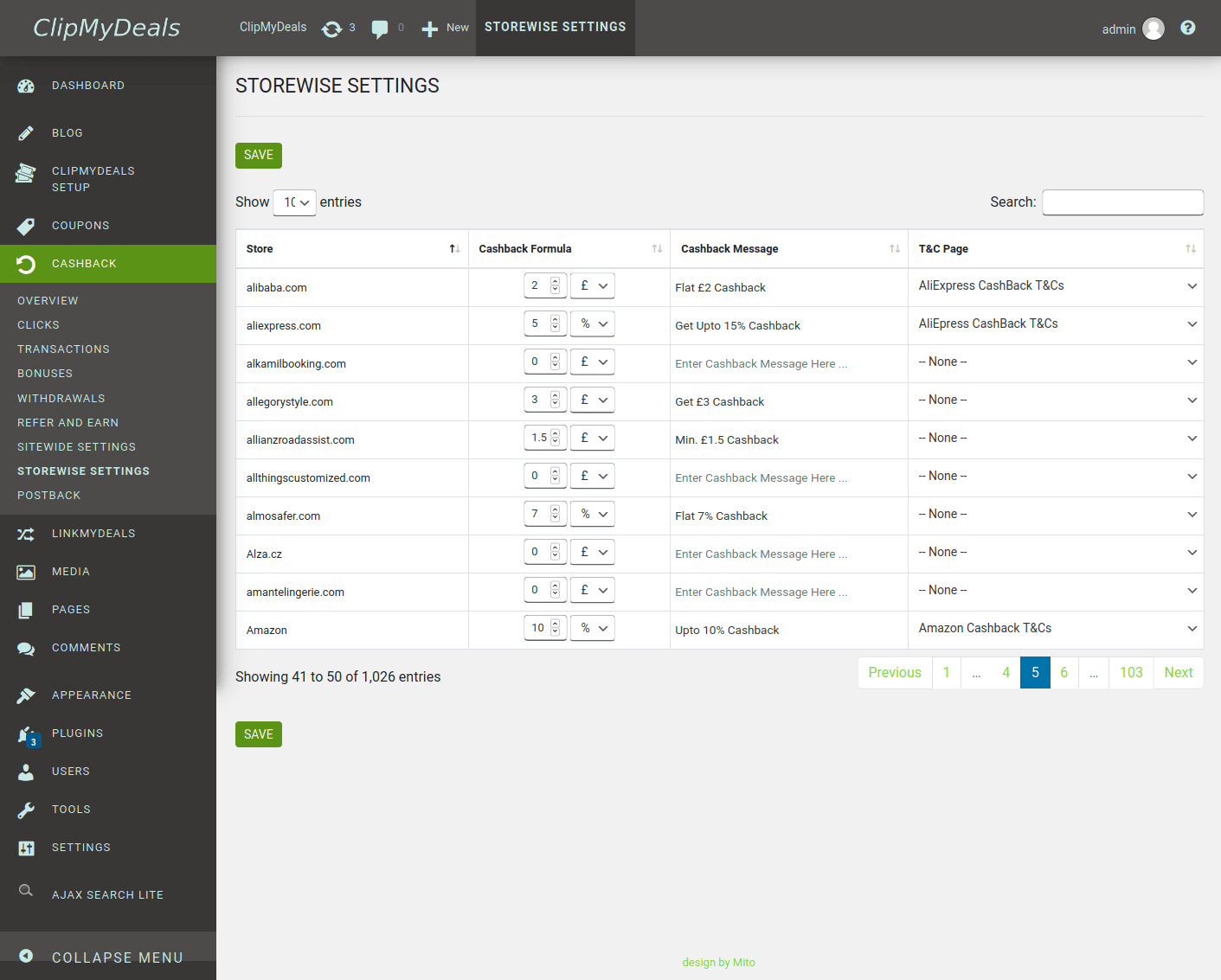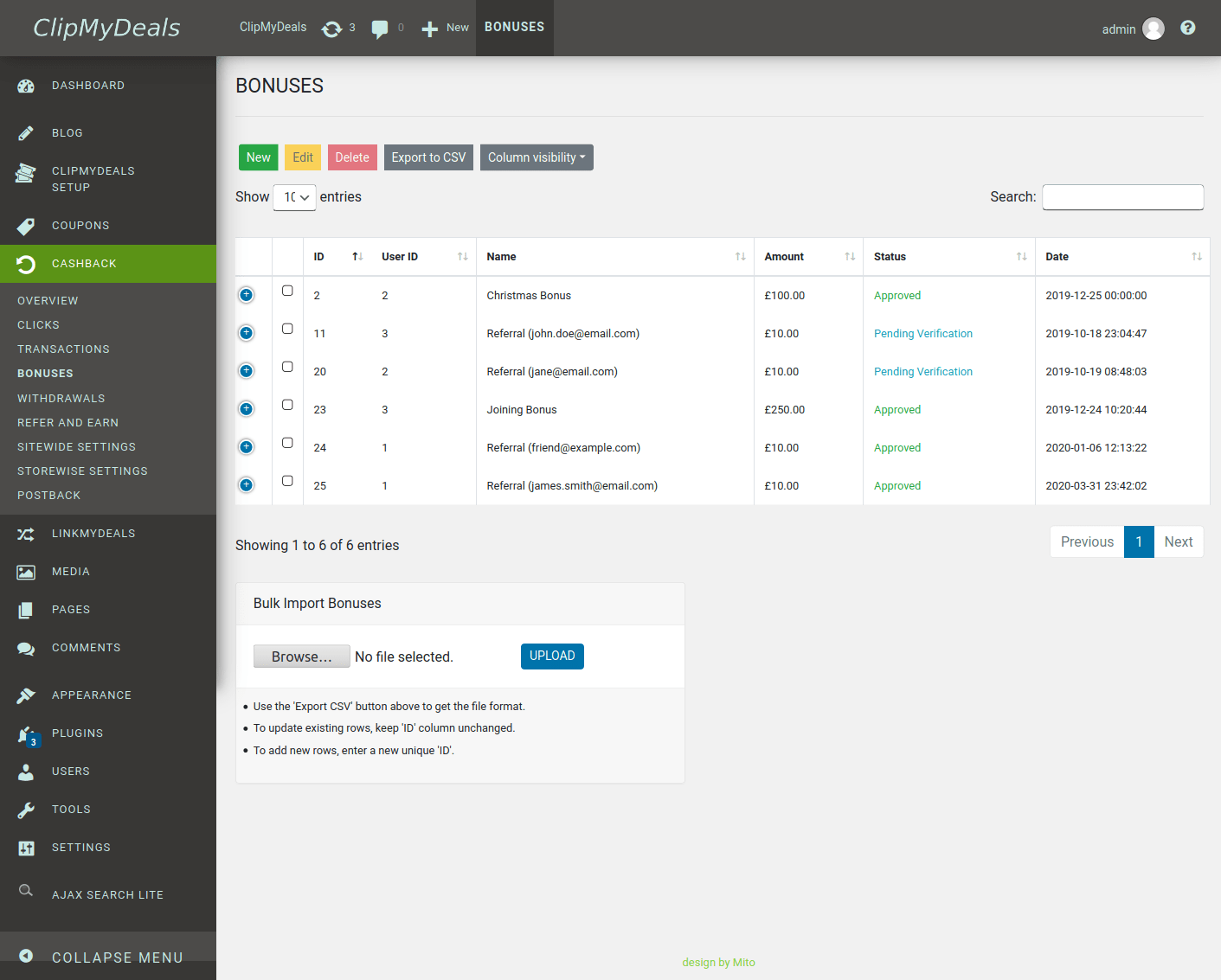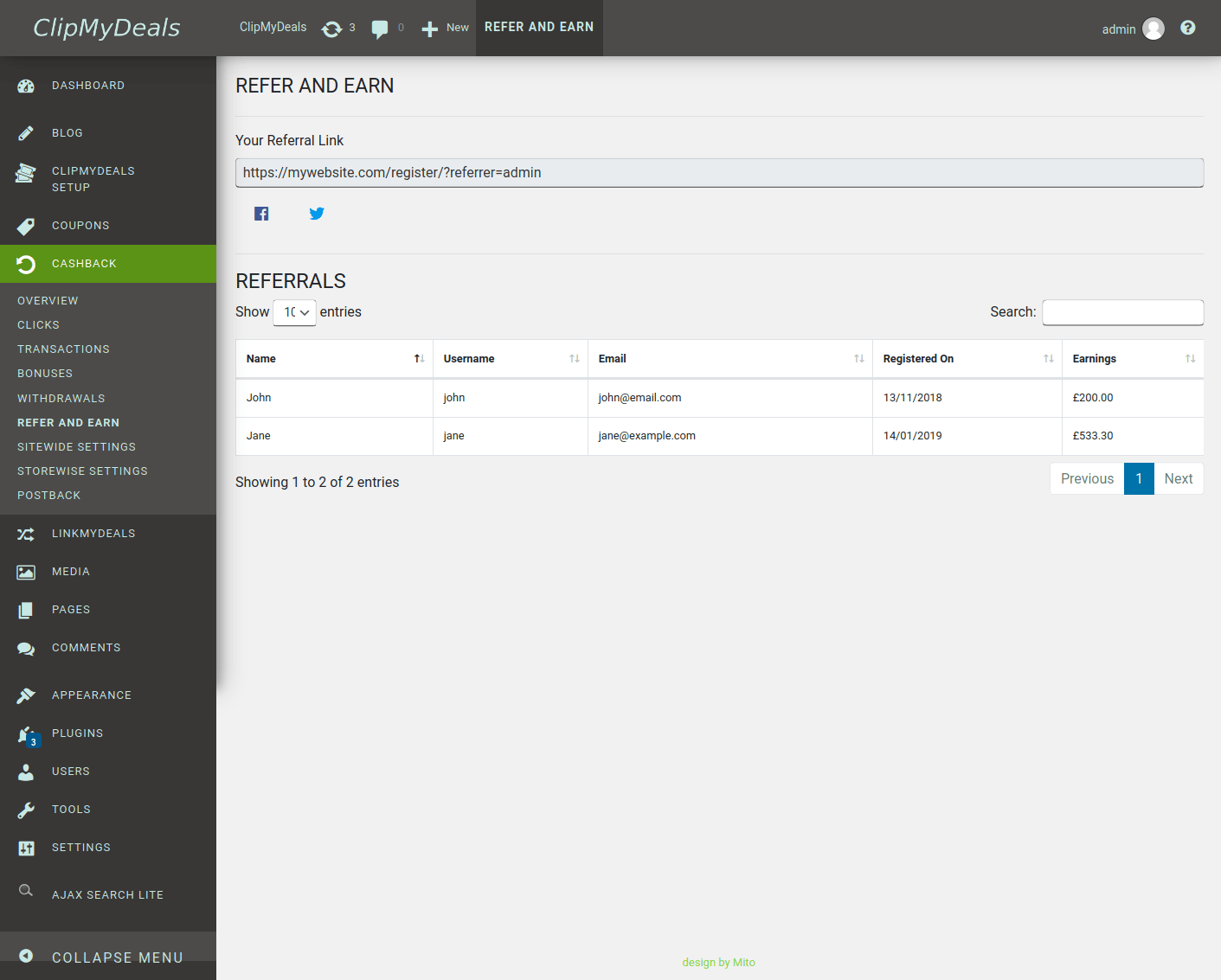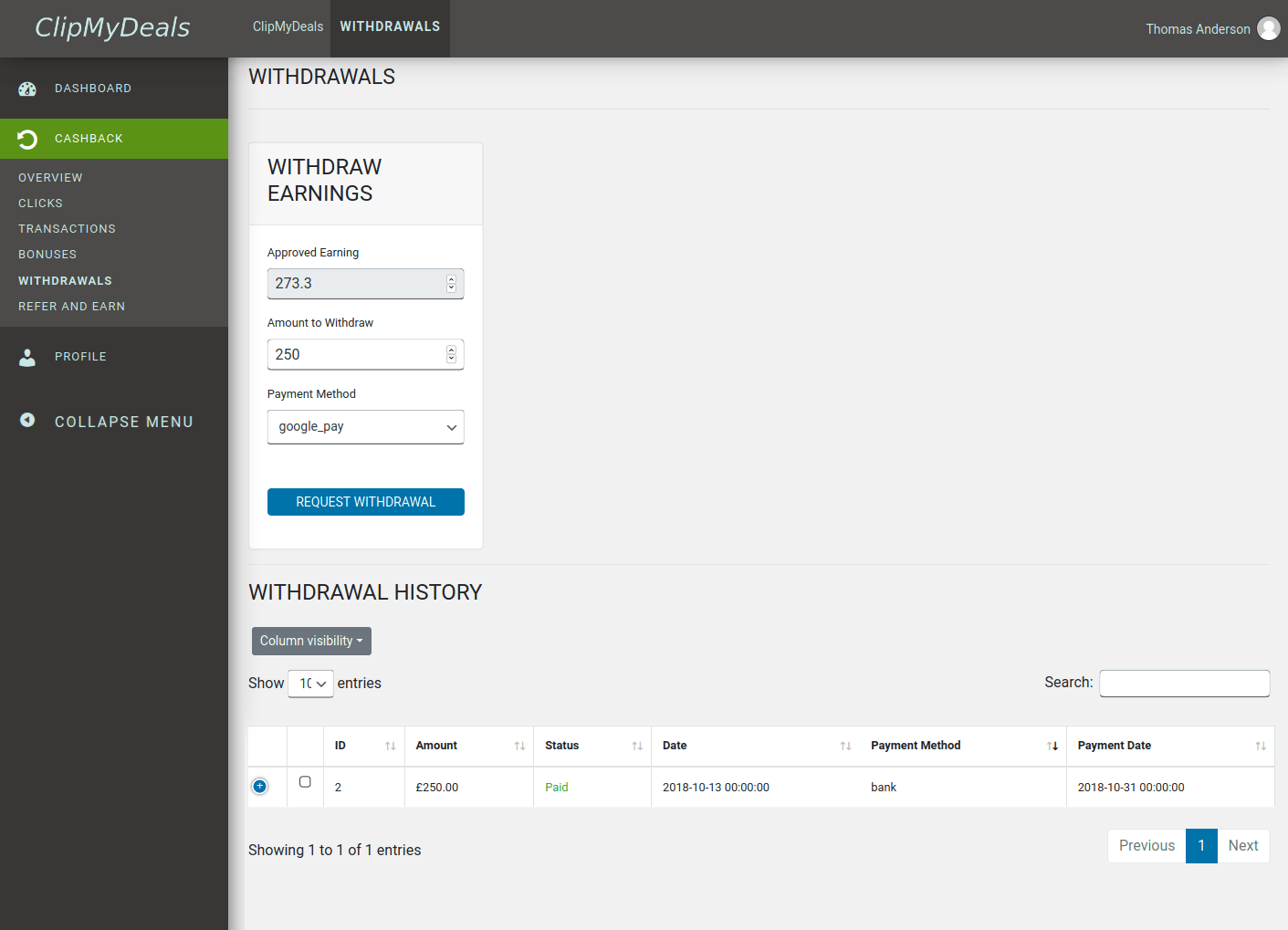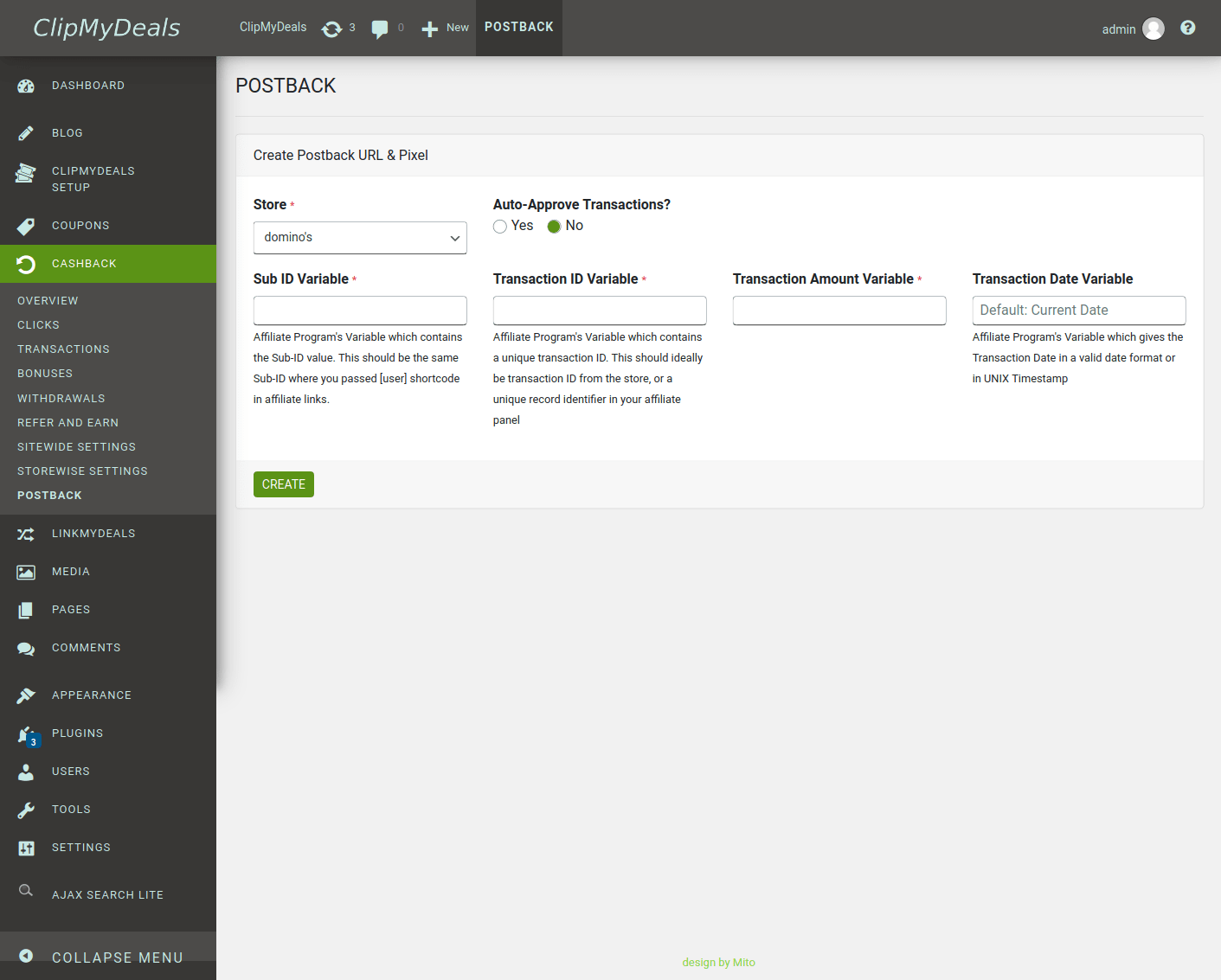 Recommended by Experts
Rated as the best solution by industry experts
While beautiful, this theme isn't just designed to look nice. It's been carefully styled to maximize your conversion rates.
With lifetime updates and unlimited support, this theme is 'the best' start you can ever give to your dream affiliate income.
Unlike other themes that are created by 'Theme Developers', ClipMyDeals has been created by 'Affiliate Marketers'. So they know which feature works, and which does not.
ClipMyDeals is the most stylish & modern looking Coupon Theme. But more than the looks, it deserves top spot for the awesome and unique features.
Loved by Customers
I decided to change my czech version of coupon theme after 5 years to Clipmydeals, and it was a great decision. I am happy I found Clipmydeals. This theme is faster, mobile responsive and clearer. Clipmydeals also gives you a mobile app that attracts more customers. My earnings are higher than before. Their customer support is very fast, and they are always trying their best to help. All the best to Clipmydeals.
I would like to thank ClipMyDeals team for such a wonderful theme. It was very easy to start my Coupon website with the help of ClipMyDeals. I don't think any freelancer could have developed such a stable and easy to use theme for me. Plus, I am getting all this in WordPress, which I am comfortable with. I am really happy with the support as they respond to tickets very quickly. Wish them all the best, and thank you all once again.
These guys are awesome! I had been looking to upgrade my website since some time when I came across ClipMyDeals. When I deployed it, something extra-ordinary started to happen. I could see more and more returning visitors in my analytics. I think because my website was now much faster and easier to use. Over a period of 2 months since I have installed this theme on my WordPress site, I have seen a jump of about 15% in my revenues without any effort.
Buy without Worries!
180 Days Buyer Protection
Everything mentioned on our website is completely true. If you do not get any of the feature that is promised on our website, you can claim a Full Refund in up to 180 days from the date of purchase.
Lifetime Updates, Lifetime Support
No annual costs. No support renewals. No upgrade fees. Simply buy once and use "forever".
Frequently Asked Questions
Start Your Coupon Website Today!
WordPress Theme
+
Mobile App
+
Coupon Feeds