Demo Websites
NOTE: Demo websites are created to showcase how you can build a fully functional website using ClipMyDeals Theme & Plugins. To demonstrate certain common website functionalities like Social Login, Newsletters, etc. we have used some free third-party WordPress plugins as well. Please read demo website documentation to know more. We do not recommend or restrict the use of any specific plugin with ClipMyDeals. You are free to implement the same features with other plugins that you may prefer.
Browse by Website Features
Browse by Languages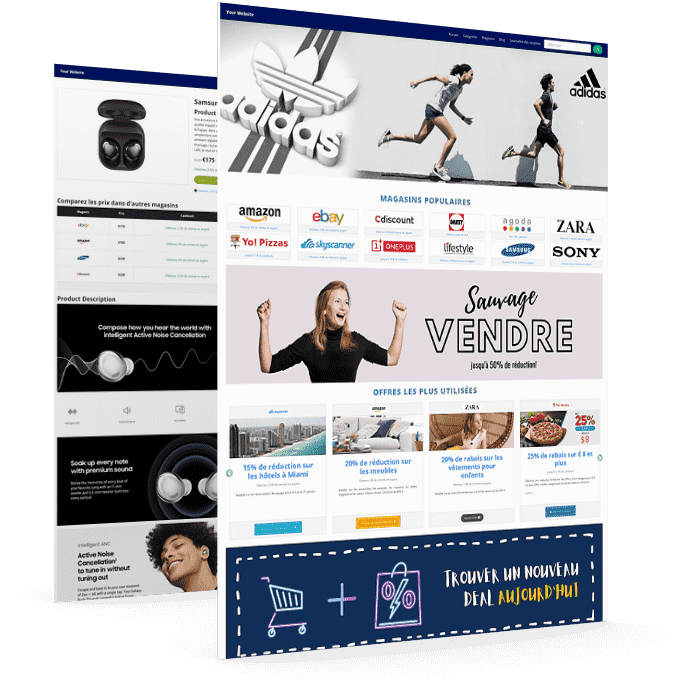 French
Complete French Affiliate Website
View Demo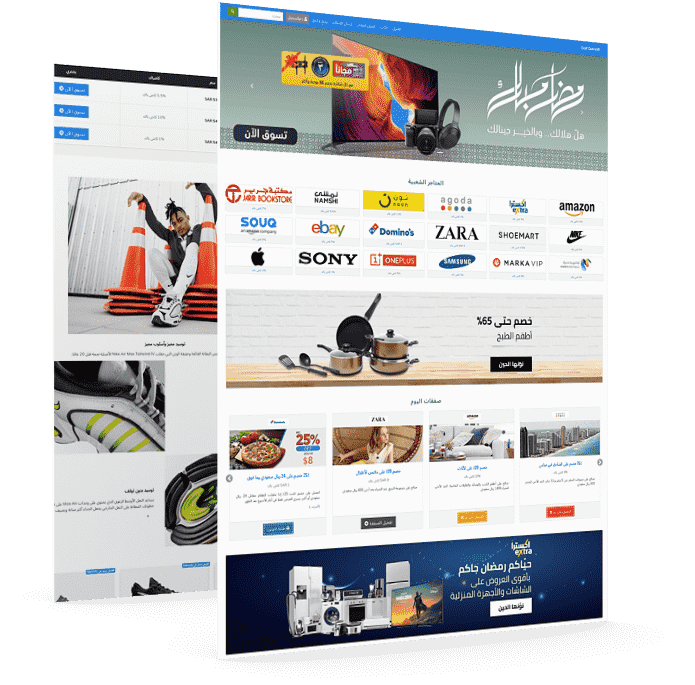 Arabic
Complete Arabic Affiliate Website
View Demo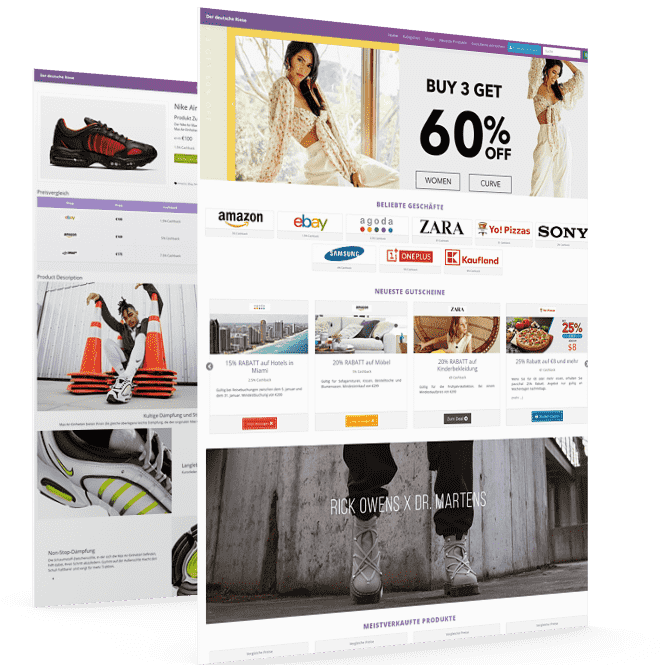 German
Complete German Affiliate Website
View Demo
Options to Reveal Coupons
Start Your Affiliate Website Today!
WordPress Site
+
Mobile Apps
+
Browser Extensions
+
Coupon Feeds