As the popularity of online shopping continues to grow, more people are turning to coupon and cashback websites to save money. If you're looking to create a website in this space, choosing the right WordPress theme can make a big difference in the success of your website.
In this article, I will explore the differences between free and premium WordPress coupon themes to help you make an informed decision.
The Benefits and Drawbacks of Free WordPress Coupon Themes
Free WordPress coupon themes can be an attractive option for those starting out with their coupon website. In my experience, there are benefits and drawbacks to consider before choosing a free theme:
Benefits
Cost: Free WordPress coupon themes are available at no cost, making them a great option if you're on a tight budget and wish to explore the theme
Simple to Use: Free themes often have a more straightforward interface and are easier to use than premium themes, making them ideal for beginners.
Accessibility: Free themes are easily accessible to anyone and can be downloaded directly from the WordPress repository or various other sources.
Drawbacks
Restricted Features: Free WordPress coupon themes typically have fewer customization choices and features, which might not be sufficient to build a unique and profitable website.
Minimal Support: As free themes aren't supported by a business, they may only have access to internet discussion boards or the WordPress repository for help.
Security: Gratis themes may be more likely to have security flaws, resulting in data breaches or other security problems.
Hidden Charges: Most of the Free WordPress themes let you download the theme for Free, but later to unlock simple features like posting coupons requires you to get a paid version of the theme.
Ultimately, free WordPress discount themes can be a wonderful place to start if you're on a limited budget or a beginner just starting to develop your website. However, you may have to forgo most of the services and assistance to save money.
A premium WordPress Coupon theme could be a better option if you're searching for more distinctive and powerful features with support and updates.
Differences Between Free and Premium WordPress Coupon Themes
Consider Budget/Cost
The price is arguably the most noticeable distinction between free and paid WordPress coupon themes. The name implies that free themes are available for download without charge. Premium themes, on the other hand, sometimes require a one-time payment or a monthly fee.
A premium theme's price might change based on the developer and the features it provides. Yet, on average, a high-quality theme will cost you between $60 and $90.
Although it could be alluring to choose a free theme, remember that you get what you pay for. Free themes might not provide the necessary functionality, security, or support. In the long run, investing in a premium theme can pay off by providing you with a more professional-looking website that attracts more visitors and converts them into customers.
Evaluate Specific Features and Limitations
Another important factor to consider when choosing a WordPress coupon theme is the specific features and limitations that come with it.
Free themes often have limited functionality and may not include important features such as mobile responsiveness, SEO optimization, and coupon feed integration. Additionally, free themes are not updated for months if not years, which can leave your website vulnerable to security threats.
On the other hand, Premium themes generally come with a wider range of features and are often updated to keep up with changes in WordPress and online trends.
However, it's important to keep in mind that even premium themes can have limitations. Be sure to thoroughly understand a theme's features and restrictions before purchasing to ensure it satisfies your unique demands.
Evaluate the Level of Customization Required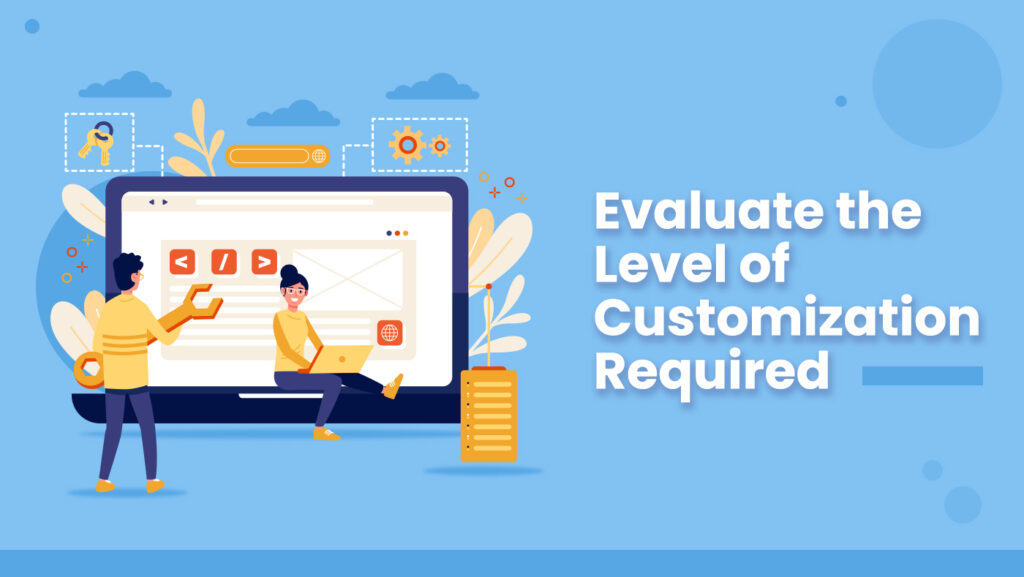 The level of customization required can also play a big role in determining whether a free or premium WordPress coupon theme is the right choice for you.
Free themes sometimes have few modification possibilities, making it challenging to design a distinctive and expert-looking website. For people without experience in web design or programming, this may be very difficult.
On the other hand, premium themes frequently offer a large variety of customization possibilities, including color schemes, fonts, layouts, and widgets. As a result, making a website that represents your company and stands out from the competition will be simpler.
But, keep in mind that individuals unfamiliar with web programming or design may find the customization choices overwhelming. Ensure you are comfortable with the amount of modification necessary and have the requisite abilities to make the most of a premium theme before investing in it.
Understand the Trade-Offs Between Free and Premium Options
Finally, it's important to understand the trade-offs between free and premium WordPress coupon themes.
Free themes might initially save you money, but they include restrictions that make it difficult to make a website that looks professional. Additionally, they do not get updated regularly, which can leave your website open to security risks.
On the other hand, premium themes provide a greater selection of features and customization choices, which may assist you in building a website that stands out from the competitors. However, they can be pricey and may demand a greater time and resource commitment, but the chances for you to succeed also increases.
Conclusion
Your unique requirements and financial situation will ultimately determine whether you choose a free or paid WordPress coupon theme.
Analyze the desired level of customization, weigh the advantages and disadvantages of free vs. premium alternatives, and consider the particular features and restrictions of each option. Select the ideal WordPress coupon theme for your requirements and position your website for success by carefully weighing your alternatives.
At ClipMyDeals, we understand the importance of choosing the right WordPress theme for your coupon and cashback website. That's why we offer you our premium Coupon WordPress theme designed specifically for this space.
Our theme have advanced functionality and customization options to help you create a successful, profitable website. With ClipMyDeals, you can create a passive source of income for years to come.