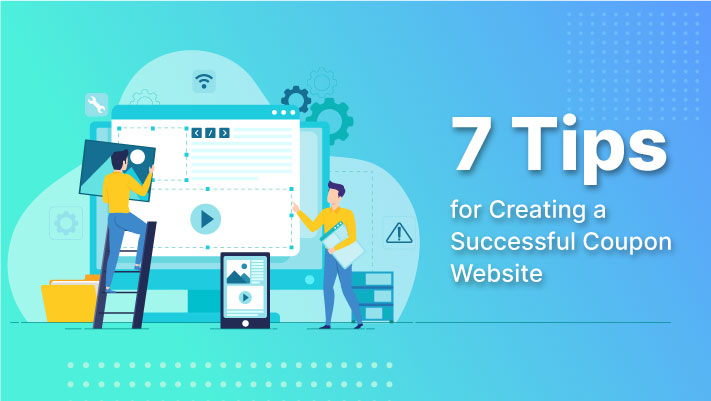 Everyone loves to save money, right? That's why coupon websites are a big hit on the internet. If you run an online search, you'll come across plenty of coupon websites. However, there's one thing I can assure you of: not all of them are created equal. Every coupon website doesn't enjoy the same level of success.
So, what's the secret of creating a successful coupon website? Well, the trick lies in grabbing the attention of online shoppers. Now, this may seem like a tough task, especially since the competition is quite high in this field. But actually, creating a high-converting coupon website is rather easy.
When done the right way, you can easily come up with a coupon website that reaches out and connects to your online audience. Here, I'll share 7 proven tips for creating a coupon website that can break the internet. Keep reading!
1. Understand Your Target Audience
The difference between the success and failure of a coupon website lies in whether it can draw the attention of its target audience or not. Before you take steps to attract your target audience, you need to understand them first.
My point is that every visitor on the Internet isn't looking for coupons, deals, and discounts. You need to target specifically those visitors who are seeking out ways to save money while shopping or making purchases online.
For example, when I am shopping online, I do not go for just the coupon code. I also compare the price of a product on multiple marketplaces. Similarly, there are times when I look for discount code, but if it does not fit my budget then I look for website that would give me cashback on my purchase.
2. Choose an Appropriate Domain Name
Your domain name is often among the first things that a visitor notices about your website. Opting for a domain name is one of the most important aspects of creating your coupon website and establishing your brand.
A carefully chosen domain name can help your website stand out from the crowd and enable your audience to find and remember you easily. It can go a long way to add professional credibility to your business, attract visitors, and enhance your site's visibility. You can also implement to SEO tricks and tips to help rank your website on search engine raking pages.
Remember that the opposite can happen if you end up with a carelessly chosen domain name!
3. Create a User-Friendly Website Layout
There are no two ways about the fact that if you want to create a successful coupon website, you'll have to pay attention to its layout. A user-friendly website layout can increase your web traffic and encourage visitors to respond to your CTA.
I'd also like to add that the user experience of your website can even impact the overall impression of your brand or business.
This makes it crucial for you to ensure that your coupon website has a theme that offers easy-to-use layouts. For instance, the ClipMyDeals theme provides both list and grid layouts to showcase your codes and deals. You may also choose to the coupon display settings – Popup, Inline or Always Show. This can help your visitors view the coupons easily without you having to struggle. Moreover, you can also insert separate banners for mobile and laptop devices.
4. Make It Simple for Users to Find and Redeem Coupons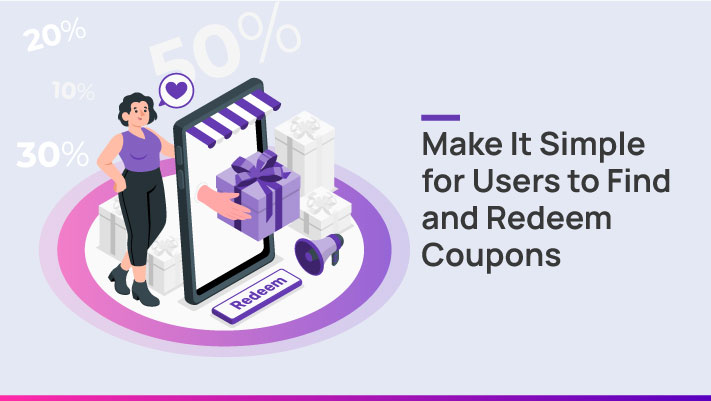 I can't stress enough the need to make it easy for users to find and redeem coupons on your website. After all, that's what your website is for, right?
ClipMyDeals theme has Ajax search functionality which allows the visitors to search for a specific store/coupon/category on your website. You can also create individual pages for stores or categories, in case the user is looking for coupons in a specific store/category.
Let me put it this way – if your users can find and redeem coupons easily on your website, they'll surely come back for more. This will ensure repeat visitors to your site. It will also increase conversions and attract new visitors.
The best part is that it can open up possibilities of enhancing your site's rankings on search engines due to increased traffic flow.
5. Develop Relationships with Your Affiliate Partners
I've found that fostering a healthy relationship with affiliate partners is a great way to boost business. The success of a coupon website depends on the variety, quality, and quantity of the coupons. If you have coupons from a large number of businesses and brands, it can mean more visitors to your site.
Since the task of manually updating coupons on your website is a quite labor-intensive task, Coupon website use coupon feed services like CouponAPI and LinkMyDeals to automate their website with the latest coupons. This allows the coupon website owner to focus completely on marketing their website to more and more users.
Also, by maintaining a good relationship with your affiliate partners, you'll be able to run exclusive coupon campaigns. This is another way to gain mileage for your site.
6. Keep Yourself Updated About Industry Trends and Best Practices
The online marketplace is a competitive world, and things keep on changing in it pretty fast. So, it's not enough to just build a website. My take is that to stay relevant, you have to stay abreast of what's happening in the industry.
The earlier you take note of the changing trends and respond to them, the more edge you can gain over your competitors. To stay relevant, you can always research your competitors and get basic understanding of the trend. Once you have spotted a trend you may then take action as soon as possible to gain competitive edge.
For example, earlier this year more and more organic brands are surfacing. So, I immediately added the coupons for top 5-7 stores that were trending. Since the competition during early days was very low. My website was easily being discovered by users that were searching for coupons.
7. Analyze Your Site's Performance and Make Data-Driven Improvements
When it comes to coupon websites, analyzing the performance of your website is extremely important. It can help you understand how effective your marketing strategies are.
You can gain insights into the strengths and weaknesses of your site and discover the areas for improvement. It can also enable you to understand your growth potential.
You can use analytic platforms like Google Analytics, Google Search Console, Ahrefs and more. Data from these tools will tell you about the behavior of a customer on your website like – Bounce Rate, Average duration a user spends on your website, monthly traffic growth, Visitor count on specific store/category pages and so much more!
Once you're done with your analysis, you need to go ahead with data-driven improvements to boost your site performance.
For example, if my visitor count on a specific store is higher, then I will try to maintain valid coupons for that store to ensure that my customers get what they are looking for. Similarly, if the bounce rate on a specific page is too high then it signifies that the customer is not getting what he is looking for.
The Bottom Line
Creating a successful coupon website isn't that hard. By implementing the tips I've shared above and using a dedicated coupon theme like ClipMyDeals, you'll be able to build a coupon website that can stimulate genuine user interest. Moreover, you can extend the theme functionality with ClipMyDeals Price Comparison Plugin and ClipMyDeals Cashback Plugin.
So, make your move and get ready to climb the stairs to coupon website success!