Are you struggling to create a coupon website that perfectly aligns with your brand? Then it's time for you to explore the flexibility of your coupon theme and redefine your site.
In my experience, the difference between the website created using a generic and premium WordPress coupon theme lies in the customizations you introduce to your theme to style the site. This is where the coupon theme you are using can make a difference.
With the right theme, you can make your brand come alive. Ahead, we look at some ways to customize your coupon theme to match your brand.
Different Ways to Customize Your Coupon Theme
There are several methods available for customizing a WordPress coupon theme, including:
Using the default customizer
Customizing with a page builder tool
Editing the theme codes
Customizing using Plugins
Customizing with Full Site Editing
If you are new to WordPress theme customization or are a non-tech person, you can use the default customizer to get started. It's arguably the easiest way to modify your theme without changing the underlying code. Default customizers for premium theme like ClipMyDeals gives you 100s of in-built options for customization.
Once you decide which method to use for customizing your theme, you can redefine your theme to match your brand.
Here's how you can do that:
Select the Right Color Scheme for Your Brand Identity
If the predefined color scheme of a theme does not suffice your needs to create a coupon website, then you need to create a site that reflects your brand's color scheme. The main advantage of customizing the color scheme is that it enables visitors to relate the brand to your coupon site. For example, when I see purple color I know that it's Knoji
To customize my site's identity, I use the color palette by changing the header colors, body text color, background, footer color, navbar colors, and much more. All this can be done without any custom coding.
But why stop at that? You can even increase your affiliate sales through color customization. Yes, you read that right. All you need to do is opt for a theme like ClipMyDeals that enables you to match the graphics of every coupon, product, or deal you promote on your website to the brand colors of that store.
Once you do this, your visitors will be able to easily relate these offers to the stores, leading to a boost in conversions. That's why it's one of the top 5 features to look for in a coupon theme.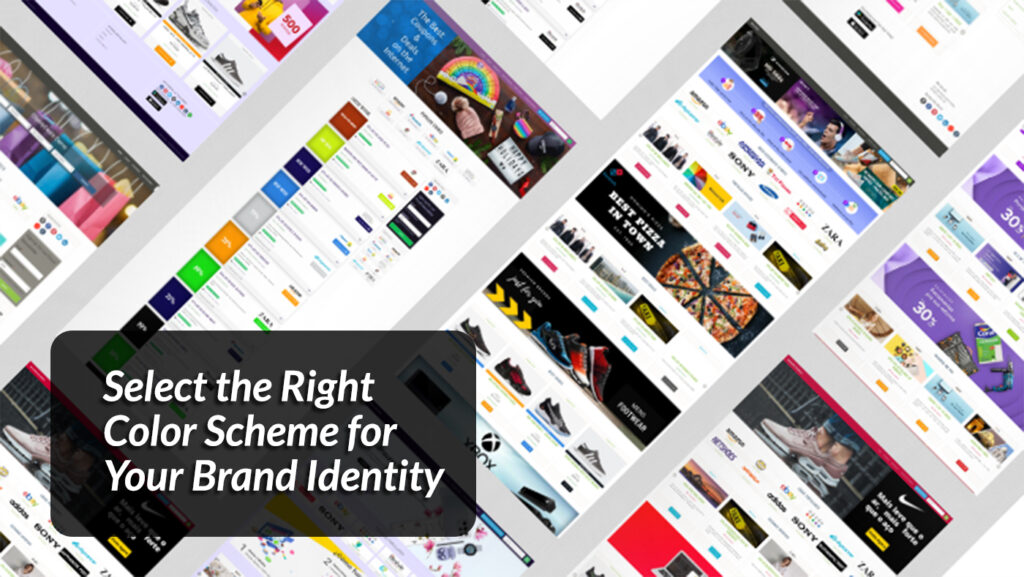 Maintain Font Styles and Sizes for Consistency
A change in typography can go a long way to encourage your visitors to spend more time exploring the coupons and content on your website. You can adjust the font style of your headers and entire paragraphs. ClipMyDeals WordPress theme gives you 6+ font options to choose from.
What you need to do is select a font combination that will be comfortable for your visitors to read your content easily. Now you need to make sure that your site has font consistency and communicate your brand's personality. It's also one of the best SEO practices for your coupon theme.
Add Your Logo and Other Brand Elements to Your Theme
Before it's time to launch your coupon website, ensure to incorporate the most important branding element: the logo. If you look around, you will hardly come across a brand with no logo. Simply put, a logo encapsulates the essence of a brand, presented in an easy-to-recognize, cohesive image form. The ultimate aim of adding your logo is to conjure up images of what your brand stands for as soon as a person sees it. To create a logo for your website, you can either hire a a professional freelancer or you may create it on designing software like Canva.
Apart from the logo, you need to add other branding elements to your theme, such as your tagline. It's important to install a coupon theme like ClipMyDeals that allows you to easily incorporate your logo and other branding elements and change their sizes. While the default customizer offers an easy way to make such changes, using plugins is another alternative, but it is not recommended.
Use Custom CSS to Further Personalize Your Theme
There are several other customizations that you can carry out on your website. Using custom CSS (Cascading Style Sheets) is an easy way to customize your coupon theme to match your brand. The only thing you need to ensure is that your theme allows easy customization of CSS.
To put it simply, CSS is the coding language used to determine your website's look and layout. If you're not familiar with any coding languages, don't worry. Just look for a coupon theme that enables easy customization of CSS, and you can make the desired changes smoothly.
The Bottom Line
There's no denying the significance of customizing your coupon theme to match your brand. However, not all coupon themes are created equal. That's why the level and ease of customization should be among your main considerations when making trade-offs between free and premium themes.
If you're looking for a coupon theme that makes customization a one-click affair with live preview, ClipMyDeals will be a great match for your search. This WordPress coupon theme ensures effortless customization through in-built Customizer. You won't need to write even a single line of code to customize this theme to your brand.
So, go ahead and give your website a distinct look and boost your marketing efforts!