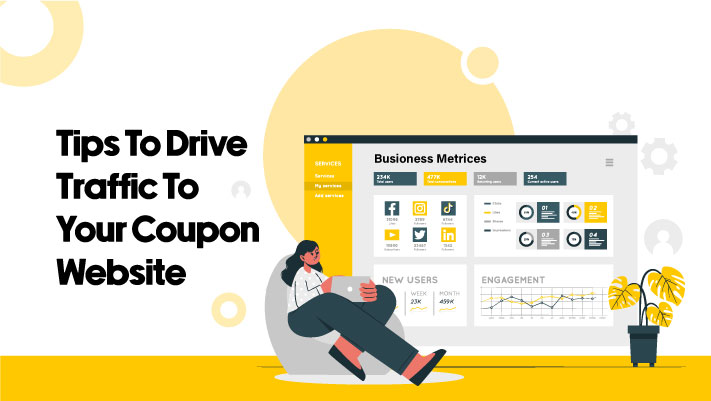 In today's highly competitive eCommerce market, attracting customers to your online business can be challenging. Wondering how the big guys keep their online stores running? Let me be the one to tell you that the secret to their success is coupon websites.
Couponing websites offer various freebies, discounts, and rewards to boost conversions and sales. They are an excellent way to attract traffic to eCommerce websites. But I have found that even an amazing coupon website with coupons for popular brands and services will render futile if no one discovers the site in the first place.
So, let's look at some useful tips to increase traffic to your coupon website, which will generate more leads and enhance the ROI.
1. Utilizing SEO Strategies To Improve Search Rankings
When driving traffic to a coupon website, the name of the game is SEO. SEO is a marketing strategy used to elevate your website in search engine results for various search terms or keywords.
Optimizing your coupon website for different keywords is a good place to start, which is an important Google ranking factor. Producing top-notch content around popular topics and including concise Meta descriptions for your pages are important on-page SEO tactics.
Other on-page SEO elements include the header, webpage title, URL, and image alt-text. Appearing in the top search engine results can go a long way in ensuring more traffic for your coupon site.
2. Launching Paid Advertising Campaigns On Social Media And Search Engines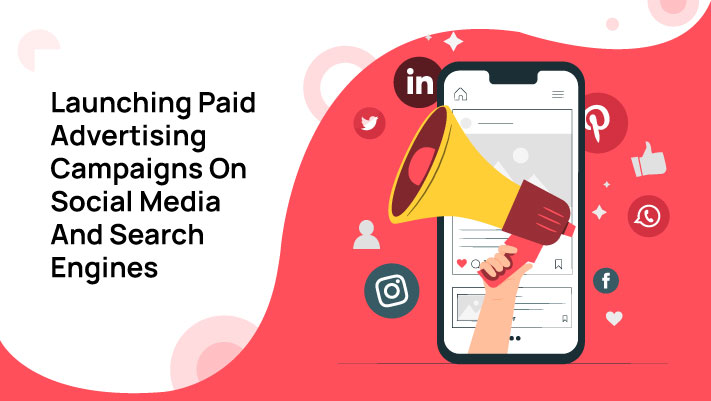 I have often found that online advertising strategies like display, retargeting, and social media ads greatly increase coupon website traffic. While social media advertising helps you appear in relevant fields, search advertising helps you appear in the top results for relevant searches.
Though both types require you to pay to show up to specific audiences, social media offers excellent targeting with better psychographic data. However, if you do not have an social media account for your coupon website, then you can use google text ads too.
Google Ads is another beneficial advertising strategy to attract more people to your coupon website. It is a pay-per-click advertising method to promote your site in Google search results. Running paid ads to get traffic in the initials days is exactly what most of the people do.
3. Building An Email List And Using Email Marketing To Drive Traffic
What can be better than email marketing to reach many people quickly? For me, it is an effective way to inform potential visitors about discounts, coupons, and sales.
Building an email list using your existing readers and customers can make all the difference. Some email list-building strategies include adding sign-up forms to your site, publishing content that the visitors can access after they share their email addresses and promoting your email newsletter on social media.
Sending out regular promotional emails and newsletters helps you stay in touch with current customers and also helps to drive new traffic to your coupon website. To get the best results, leverage professional services that will effectively manage your email marketing campaigns.
4. Participating In Relevant Online Communities And Forums
The higher the brand recognition, the higher the traffic to your coupon website. I recently learned that one of the best ways to build brand recognition is through community engagement.
You can be engaged and active within the market by answering queries on public forums, joining Facebook group discussions, and communicating with your social media followers.
Having a community of brand enthusiasts is another excellent way to continuously drive quality traffic to your site. You can create a Twitter chat, Quora Space, Facebook group, or LinkedIn Group. This will specifically be for the people in your industry and your followers, where you can add value and link back to your coupon website.
Forums are a relatively underrated source for driving website traffic. When you become a reputed, active forum member, you've created a funnel that drives traffic back to your website.
5. Creating Engaging Video/Image Content To Promote Your Site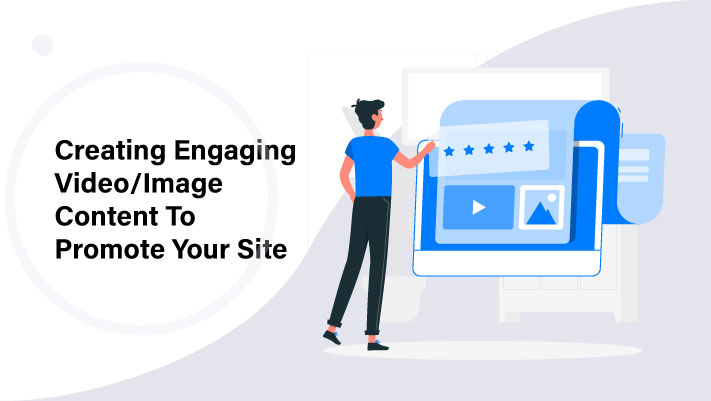 How do you create content that spreads like wildfire? The key is to include visuals (images, videos, infographics). I recently learned that online videos had over 93% of the audience reach among internet users across the globe during the 3rd quarter of 2022.
Yes, that's the power of video content! You can create videos for Facebook stories or Instagram, IGTV, YouTube, etc., to target and attract people to your site. You may then add these videos on the store page of your website. If you are using ClipMyDeals WordPress Coupon Theme, then you already have so many advertisement spots on your website for advertising purposes where you can upload graphic rich banners and videos
Viral content tends to have a lot of images. Not just that but the coupon with an image associated with is likely to receive higher clicks. Even if there is no image associated with the coupons, you can also add store logos to the coupons.
6. Staying Up-To-Date With Industry Trends and Best Practices
Following the ongoing industry trends can increase your website traffic considerably. One of the best ways to do this is to follow industry expert or influencer and plan the coupon content on your website accordingly. I believe that this will help your spot a trend as soon as it starts and keeps you up-to-date with current market trends. You may also read top 7 tips for creating a successful coupon website.
After all, coupon marketing in today's digital world is all about promoting the trending brands that the audience wants try out, read, and share. Add a human element to your content to help people relate and connect with you on a personal level, which will drive more traffic to your website.
Wrapping Up!
Driving traffic to your coupon website might seem like a never-ending task, but it's worth all the effort. While there are several methods to bring in more visitors to your website, all you need to do is identify the best one that fits perfectly for your business.
I hope the methods mentioned above will help you achieve a significant traffic boost for your coupon website. Here's wishing you good luck!