Introduction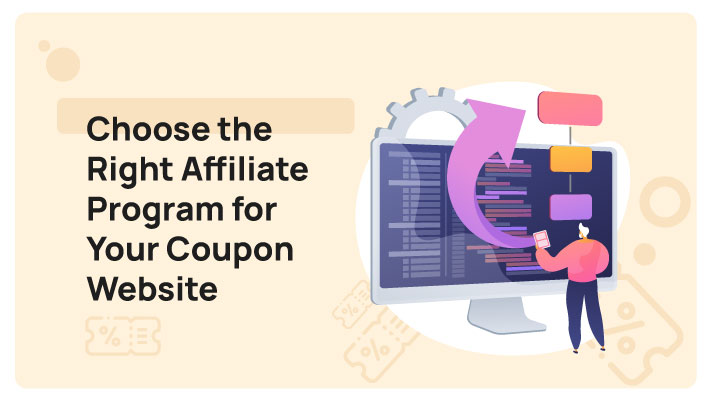 Affiliate programs are a great alternate source of income. But in my experience, randomly picking affiliate programs will not produce results. Instead, you must go after the best, high-quality, relevant affiliate programs to promote on your site.
In this article, I discuss some critical factors to help narrow your search and determine the ideal affiliate programs for your coupon website. Let's dig deeper!
1. Analyze the commission structure and review the payout terms of affiliate programs
Carefully consider the commission rate different programs offer before committing to one. Remember that promoting products merely because of their high commission rate can be detrimental to the credibility of your coupon website.
Additionally, a large commission doesn't necessarily translate to greater profits. A high-selling product with a lower commission might earn you more profits than a high-commission product with a lower selling rate.
For example, when you are promoting a fashion store that have an average sale amount of $40, but the commission is 8%. You will earn on $3.2 per sales. However, if you are promoting a furniture store where the average sale amount is $800, but the commission is 4%. Even then you will earn $32 per sale. Do you see my point?
The terms of each program's payout are also of the utmost significance. You'll come across many programs that require you to reach a certain payout threshold before you can cash out, while others give you more leeway in how and when you cash out your earnings. So ensure you are happy with the program's compensation structure by familiarizing yourself with these terms and conditions.
In addition, if you are delivering an exceptional number of sales, then the advertiser may also offer you exclusive payout. I've seen people substantially increase their profits. Such perks encourage you to spread the word about the program to a wider audience. So, look out for these.
2. Keep the relevance of the products and services offered above everything else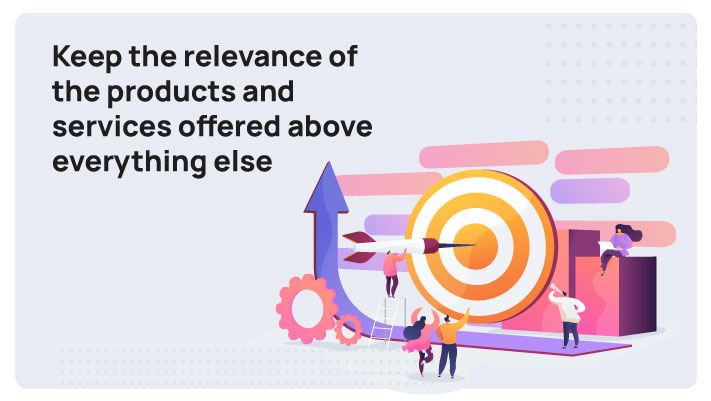 It's crucial to assess the relevance of each affiliate program's products and services. Promoting irrelevant products to your website's audience is one of the worst things you can do. As a result, your website's credibility, traffic, and revenue could all take a hit.
Ask yourself if the affiliate program you're considering for your coupon website offers products and services relevant to your chosen niche and your target audience's preferences. Think carefully about the target demographic for your website. For instance, promoting home decor products on a fashion & apparel-oriented niche website would be irrelevant to the visitors.
Furthermore, the quality of the coupons that you are offering should also be considered. After all, promoting invalid/expired/non-working coupons might harm your site's popularity. So to ensure you're promoting the latest and updated coupon feed on your coupon website you can use LinkMyDeals coupon feed service. Trust me, this will pay off in the long run!
3. Perform a thorough reputation & reliability check for the programs
I cannot emphasize this enough: thoroughly investigating any affiliate program before committing to it. When you partner with an affiliate program, your website's reputation is at stake. Only collaborate with legitimate, credible, and established programs.
Read up on the program's history and customer feedback on its website. Do they have a high standing in this niche? How long have they been operating? How regular and trustworthy are their payouts? When determining the legitimacy and trustworthiness of each program, these are crucial factors to consider.
4. Look for favorable cookie life
What is cookie life? To be precise, It's the time window when an affiliate can earn a commission on a customer they've referred. For instance, if the cookie life is limited to 24 hours and a customer uses a coupon from your website to make a purchase after that time, you will not earn a commission for the referral transaction.
Therefore, even if you had a successful customer referral on the product, you risk not receiving any compensation. Hence, you should prioritize affiliate programs with long cookie life to get the most earnings.
The greater the duration of the cookie life, the greater the likelihood that your affiliate links will continue to generate commissions for transactions made through them.
5. Compare the competition among affiliate marketers for each program
When I started, I didn't understand how crucial it would be to assess the strength of the competition in each affiliate program individually. After some experimentation, I realized how important it is to the overall outcome of an affiliate marketing campaign.
Your coupon website's affiliate program evaluations should factor in the number of competing affiliate marketers promoting the same program. You'll be able to zero in on the most lucrative opportunities and avoid those where the market is already saturated.
It will help you choose the right programs to participate in and find ways to set yourself apart from the competition online.
Conclusion
Being strategic about selecting an ideal affiliate program is as critical as deploying a fascinating coupon theme and posting engaging content around lucrative deals and discounts.
Take your time and research extensively on the best affiliate programs available in your niche, and pick those that best cater to your needs. So, by considering and weighing the above factors, you can make informed decisions and maximize your income potential.