If you are running a coupon theme website, the one thing that you must prioritize as a business is to make sure that your website is among the first few search results for people searching for the best coupon deals.
This is where Search Engine Optimization, or SEO, comes in!
SEO, in simple terms, is the process of optimizing your website for relevant keywords for higher search engine rankings.
When it comes to SEO optimization for a coupon website specifically, the most important thing, in my opinion, is to plan and implement proven SEO strategies to make your coupon website rank higher on the top SERPs (search engine result pages).
In this post, I have listed the top 4 SEO strategies you can use for your coupon theme websites to enhance the probability of your business success significantly.
1. Optimize the Site for Relevant Keywords and Meta Descriptions
Thorough keyword research to identify the keywords most relevant to my coupon marketing efforts is the top element that has defined the success of my SEO campaigns.
This is why I recommend beginning by conducting detailed and proper keyword research to determine the most relevant keywords for your coupon website to get organic search engine traffic directed toward it.
Once done, I incorporate these keywords into the website's content, URLs, into my coupon descriptions, titles, product descriptions, articles, image captions, meta descriptions, and so on.
Apart from this, I also consider relevant keywords that will help me easily convert my casual website visitors into real customers. I ensure that the keywords include my business name/services as well.
For instance, if my website is mainly about promotional coupons, then my target keyword and meta descriptions need to include related words to rank higher on search engines.
2. Optimize the Website's Loading Speed and Mobile Friendliness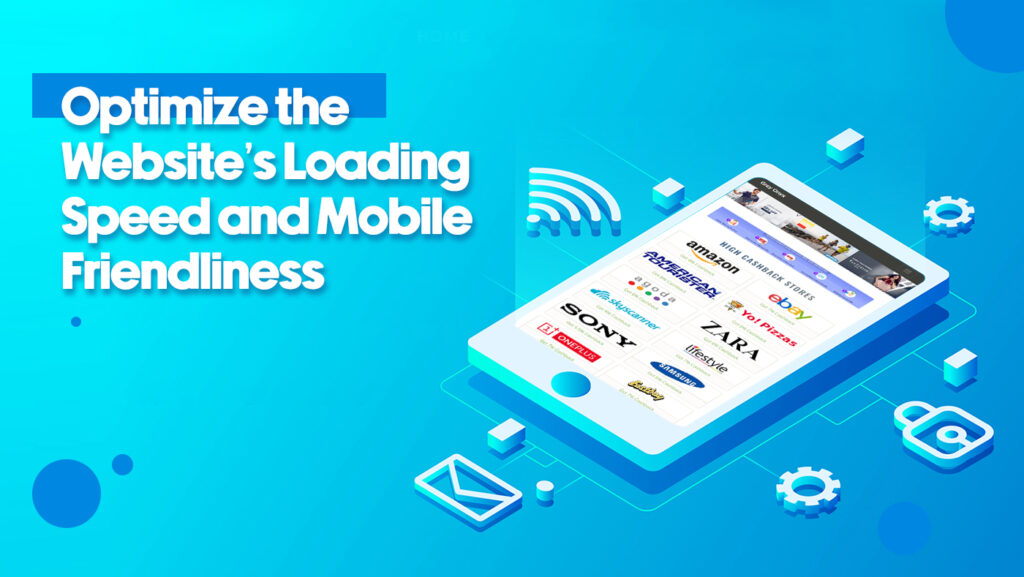 An increasing number of online users prefer to use smart devices or other mobile devices to access the Internet.
In such a scenario, a mobile-optimized site helps customers adjust to the screen size and also formats the content in a user-friendly way to give the same view and convenience that they enjoy while using their desktops or laptops.
Apart from mobile- friendliness, you should also consider page speed – the time it takes a specific web page to display its content, such as text, images, and more. Ideally, your page shouldn't take more than 10 seconds to load.
Mobile friendliness and page speed are, in fact, some of the top ways to make your coupon website rank higher. Remember that website loading speed is critical, as slow loading times can deter potential clients and negatively impact your search engine rankings.
I personally upload only the images that are optimized and compressed in a way that it does not prove heavy for my website while the vibrant colors on my Website Homepage Banner, and Store page Banner make the users feel more comfortable.
3. Create Long-Form Content Below Store and Category Pages
I cannot emphasize the importance of high-quality content in building your coupon website traffic enough. All you need to do here is write engaging and relevant articles below store and category pages for long-form content.
However, be unique in your content creation ideas and make your content interesting, engaging, and easy to read/digest for your audience.
Once you can engage your audience with relevant, high-quality content that encourages them to stay longer on your website, top search engines like Google automatically consider your website content useful for visitors and rank you higher in their results.
I ensure that I always write up-to-date, relevant content that helps my readers solve their issues and also provides them with useful information that they are looking for.
4. Use Effective SEO Strategies to Increase Your Coupon Website's Visibility
Apart from the above strategies, here are some of the other tactics I use to further improve my coupon website rankings in SERPs:
Internal links or backlinks help link different web pages within your site using relevant keywords. These links offer a great opportunity for SEO and improve website traffic.
I implement strong referral programs by encouraging my existing clients to refer their friends and family to my coupon website and offer exclusive discounts and promotional coupons. This, in turn, helps me expand my customer base and generate more organic traffic.
Promote User-Generated Content
Another proven SEO strategy I use is to encourage existing clients to share their individual experiences with my brand and my coupon campaigns on popular social media platforms and other similar review sites. This helps me create a buzz, generate positive traffic, and attract new customers.
Make Use of Email Marketing to Promote My Coupons and Deals
I develop targeted email marketing campaigns that help me promote my coupon campaigns and encourage customers/subscribers to get maximum advantage of my coupons and deals.
The best way to leverage email marketing is by using enticing graphics and compelling CTAs to engage audiences and capture their attention.
In Conclusion
To build a successful business in coupon marketing, you need a strong SEO strategy to ensure your audience finds you in the top search results. A powerful SEO strategy helps you push your position up the SERPs so you have a higher search engine ranking.
In this post, I have discussed some of the SEO best practices for coupon websites to help you better understand how the model works and how you can use these tactics to build a strong foundation for your coupon website strategy and stay ahead of the curve. Be sure to leverage these and propel your business to new heights!